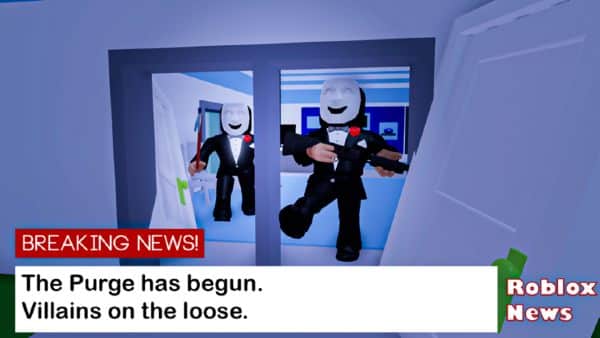 Last Updated on 24 February, 2023
Break In Story Roblox Safe Code – Safe Location & Code Location – How to find the Safe & How to find the code
Also check Break In: Codes
The safe contains a prize of Bloxy Cola or Money, so we are going to show you how to find it and how to open it
Break In Story Roblox Safe Code – Where is the Safe?
It is randomly hidden behind one of the 5 paintings on the first floor. And it's not the tutorial painting, so there are only 4 possibilities.
What you have to do is click 4 times on each box on the first floor until doing so in one of them reveals the safe
Well actually, the third time you click on a painting other than the one that hides the safe you will get this message: This painting seems to be secure. Other paintings might not be…. So when one of the 4 paintings allows you to click 4 times, you found the Safe
Break In Story Roblox Safe Code – How to find the code?
It is a 4-digit code that is also random, it changes in each game. To find it you will have to go to the Basement, and click on all the objects until after a random object (it also changes in each game) you find the code.
There are over 6,000 code possibilities, so we don't recommend trying to guess it, or using a code that has worked for another player. Although we can give you a couple of tips:
Play in first person
If playing in first person you have clicked on all the objects of the Basement and you had no luck, exit the game, enter again, and click again on all the objects of the basement
Video Guide
Do not use the code in this video guide, it will not work for you, but see how the safe is found and how youtuber SVS Gaming finds the code
We hope that this guide has been useful to you, that you have found the safe and the code, and that you have collected your Bloxy Cola or Money