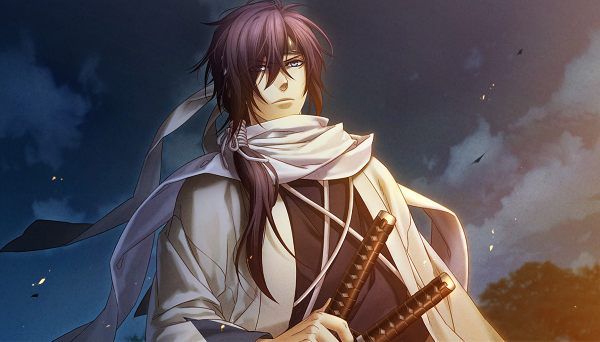 Last Updated on 19 June, 2022
Hakuoki Kyoto Winds Hajime Saito Walkthrough – Unlock both endings (Happy & Normal Ending) and complete all the chapters of Hajime Saito's route
Hakuoki Kyoto Winds Hajime Saito Walkthrough – Happy Ending
CHAPTER 1
Attempt to explain my situation.
Decided to tell them why I'd come to Kyoto
Talk to someone.
I just can't get myself to do it.
Quietly return to my room.
Go to Fushimi.
Are you sure? I would appreciate it.
CHAPTER 2
Remain in the compound.
Why me?
Yamazaki, you should go.
Head to the Ikeda Inn.
…follow Saito.
… want to come.
To Hamaguri Gate.
Trust Saito
I think I understand
CHAPTER 3
Return to my room.
Go to the inner courtyard.
Stay.
Cried for backup.
Got it
Yes, please.
I'm worried about Okita.
Go around
The Furies.
Do you want to, um, play?
CHAPTER 4
The Guards.
Felt betrayed
Yes
Go outside.
Stay quiet.
Sorry for making you worry
Decided to stay home
I want to help.
Trust Hijikata.
Stay and talk
CHAPTER 5
Let's retreat for now
Will stop Saito
I understand
Normal Ending
Tragic Love end: Chapter 5 > Romance Low
You could win Saito
Save 1
Will stop Saito
Bad End
Load Save 1
Will go with Kazama.