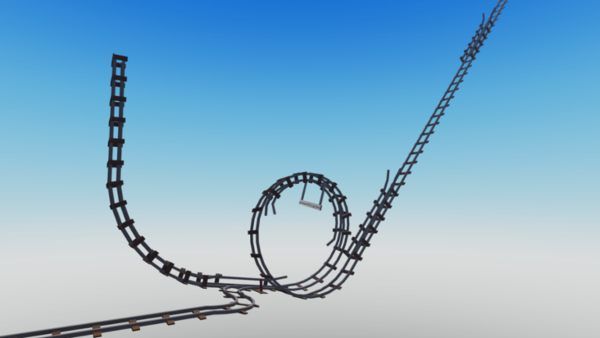 Last Updated on 3 February, 2023
How to Shoot Cart Ride Around Nothing – Roblox – Shooting is very easy, aiming well and destroying your targets is something else.
How to Shoot Cart Ride Around Nothing – Steps
Shooting in the game is not particularly complicated, the most difficult thing is to meet the conditions to be able to shoot
Get on a cart, if there are no free ones you can use the green Spawn buttons (by pressing E)
Switch generator (by pressing E)
Get in the driver's seat, the first, the one who leads
Once the car is running, steer to shoot (by pressing the A and D keys)
Aiming while shooting takes a lot of practice, so we recommend that you practice driving first, which is also quite difficult. Once you know how to steer your cart, it shouldn't take much to shoot at the same time.
Tip: Try to play on servers that are not very crowded until you master the technique, since all the novice players are permanently crashing cars and the hard thing is to get one
Tip 2: If you are at the exit point and have a cart right in front of you, do not press the A or D keys until there is enough distance, or you will both explode
Once you master the shooting technique, take a look at the gamepass, since some allow you to drop bombs on your rivals, and give access to other ways to destroy carts
Video Guide
Finally, we leave you a Spry Spur guide, in which you can see all the steps, from how and where to get on the car, to how to shoot once you're on the move.
About Cart Ride Around Nothing
Can you successfully ride a cart around nothing? This game might be pretty hard, but one of keys to success is to be very careful around bumps and turns. Get a free private server if there is too much stuff happening on a public one