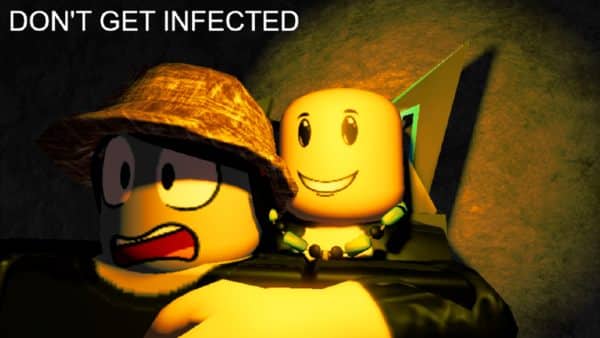 Last Updated on 11 July, 2022
Infectious Smile Safe Code – All the possible codes with which to open the Safe, the solutions and how to find them
The code for the safe is random and varies from game to game, although the options are limited, and we can give you all the solutions that currently exist
Infectious Smile Safe Code – Where is the Safe
In a corner of the room in Raided Hideout, an abandoned hideout that was compromised
Infectious Smile Safe Code – All Codes
The first thing you have to do is read the sheet with the clue on top of the table, and there are 4 possibilities
Map Creator Id Code
The Map Creator Id is @LittleDude556's Roblox ID = 156228002
True Date of Map Addition Code
The True date of Map addition is 10/02/2021, but the code is = 10022021
Our fallen allies Code
We are not going to go into details, since although the code was obtained through the initials of certain characters, new characters have been incorporated and the code has not changed, so without further explanation, the code is = 5191104
The Hidden Here Code
It's a 6 number code hidden somewhere in the room. Our recommendation is that you look for it, but if you can't find it, so far there seem to be 6 possible codes:
671320
892556
771429
524057
314282
981723
We hope that this guide has been helpful to you and that you have managed to open the Raid Hideout Safe, one of the best locations in the laughablehaha's Roblox game.
The Safe codes have not changed for several months now, but if for whatever reason they stop working for you, leave us a comment so that we can look for them, give you the solutions, and keep this guide updated. Of course, if you find any other code, we would be very grateful if you share it with us in the comments.
If you were looking for redeemable gift codes > Here