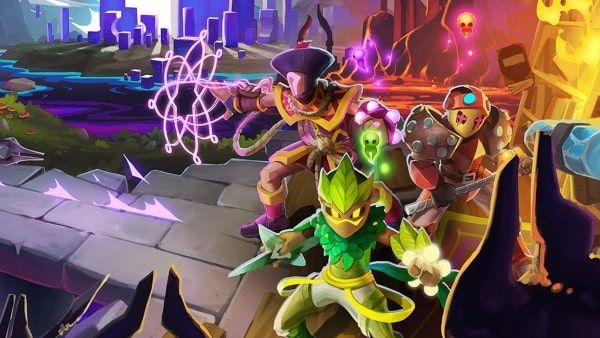 Last Updated on 3 November, 2023
Inkbound Codes – Roguelike game by Shiny Shoe – Redeem these codes for some in-game free shinies, and maybe other rewards in the future
Inkbound Codes – Full List
These are all the available Codes:
Redeem these codes for some in-game free shinies, and maybe other rewards in the future
EARLYACCESSTHANKS – Code reward: Some free shinies (New)
We'll keep this list of valid codes up to date, so keep following us as we'll add each new code as soon as it's available.
Inkbound social media channels, the channels from which they announce the codes:
Facebook:
Instagram:
Discord: discord.gg/inkbound
Twitter:
Steam: https://store.steampowered.com/app/1062810/Inkbound/
Although you do not need to follow them if you do not want to, we will keep the list updated
Expired Codes
These codes no longer work:
Inkbound Codes – How to use?
These are the steps to redeem codes:
Enter the Atheneum
Click the gear button on the bottom bar menu or press escape
Click "Redeem Code"
Paste in the code
Click "Redeem"
Also, If you need to know how to redeem a code, just check the following video, thanks to Youtuber:
How to Join Inkbound Discord and find the codes?
We'll try to keep this list of codes up to date, but if you want to look them up on your own:
Head over to [Discord. ](discord.gg/inkbound)
go to the #free-shinies-here channel
copy the code in the channel
redeem in Inkbound!
About Inkbound – Shooter Arcade
Inkbound is a smooth turn-based roguelike that adapts Monster Train, an award-winning game by Shiny Shoe, to an online setting where the whimsical and perilous magic of the written word comes to life.
Players can walk about freely outside of combat, just like in an action game. Players can roam around freely, engage in multiplayer action simultaneously, and quickly use skills inside the distinctive turn-based combat system. as making decisions, go quickly; as the threat increases and you need to strategize more thoroughly, move slowly. The best of both worlds are present.
The entire canon of literature is housed in the mystical Atheneum. Each book transforms into a doorway to a different planet where you will encounter various dangers. With new books, characters, and obstacles to face, Inkbound's universe will keep growing over time.
Discover a wide range of character classes while modifying your approach during runs to create effective builds. There are numerous ways to play because there are numerous objects to find, draftable abilities, and ability upgrades.
Players can socialize with friends and complete strangers in groups of up to four at The Atheneum. As a group, take on difficulties and plan ahead to identify the most beneficial builds.
Other Codes Guides
Also you can check other Code List, if you play any of these games. We recommend you to add in favourites webs (clicking Ctrl + D):