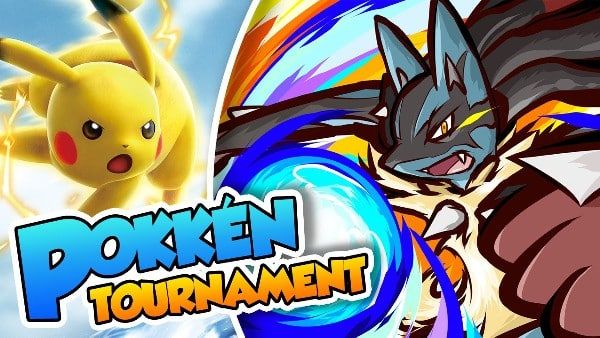 Last Updated on 30 September, 2023
Pokken Tournament DX Tier List – Looking for the newly updated Pokken Tournament DX leaderboard for 2022? Well, here's our ranking of the best Pokemon in our latest meta Pokken Tournament DX.
Brief explanation of the Tier List
Tier S – These are the best Pokemon in Pokken Tournament DX. You don't have many counters, and if you know how to master these powerful characters, you'll win every game.
Tier A – Very good Pokemon win the game. While they're not as powerful as the S-Class, they're still well above average.
Tier B – These are normal Pokemon in the game, so they're not all that powerful, but they're not completely crap either. You can still pick a few of these for your tournament, but victory isn't easy or certain.
Tier C – We think these are the worst Pokemon in Pokken Tournament DX. It is recommended not to play it unless you really know what you are doing.
Pokken Tournament DX Tier List – S Tier Pokemon
These are the best Pokemon in Pokken Tournament DX. Any player who chooses and masters one of these Pokemon is sure to win any match they face, especially since they have so few counters.
| Pokemon | Tier |
| --- | --- |
| Sceptile | S |
| Aegislash | S |
| Lucario | S |
| Decidueye | S |
| Mewtwo | S |
| Pikachu | S |
Pokken Tournament DX Tier List – A Tier Pokemon
In this Pokken Tournament DX leaderboard, we've listed A-rank Pokemon that are also great to pick and master. While they are not as strong as the S-tier, they can still give you a lot of competition.
| Pokemon | Tier |
| --- | --- |
| Garchomp | A |
| Weavile | A |
| Pikachu Libre | A |
| Braixen | A |
| Suicune | A |
| Chandelure | A |
| Shadow Mewtwo | A |
| Charizard | A |
B Tier Pokemon
Rank B Pokemon are common characters in Pokken Tournament DX. They're neither good nor bad, and they can still get you some tournament wins, especially if you know how to face your enemies and make the most of your Pokémon's abilities.
| Pokemon | Tier |
| --- | --- |
| Scizor | B |
| Blaziken | B |
| Empoleon | B |
| Machamp | B |
| Gengar | B |
C Tier Pokemon
OK, so let's be honest, we think these Pokemon are pretty bad. If you're an absolute pro and a master of the game and know every meter and how to get the most out of your Pokemon, you should probably just decide to play these. Otherwise skip them.
| Pokemon | Tier |
| --- | --- |
| Darkrai | C |
| Gardevoir | C |
| Croagunk | C |
| Blastoise | C |
About Pokken Tournament DX
Pokken Tournament DX is a Nintendo Switch port of the popular Pokken Tournament game. Developed by Bandai Namco Entertainment as usual, Pokken Tournament is a fighting game set in the world of Pokemon, combining elements of the Tekken fighting game series with the heroes of the Pokémon series.
Bandai Namco released Pokken Tournament DX (Nintendo Switch Port) in September 2017.
More Pokemon for Switch
Compared to all other platforms, Pokken Tournament DX gets additional Pokémon for the Switch version that aren't available in the arcade and Wii U versions.
Pokken Tournament DX Review
Overall, Pokémon players and fans alike were happy with the new game Pokken Tournament, but sadly sales of the arcade version have plummeted, especially in Japan.