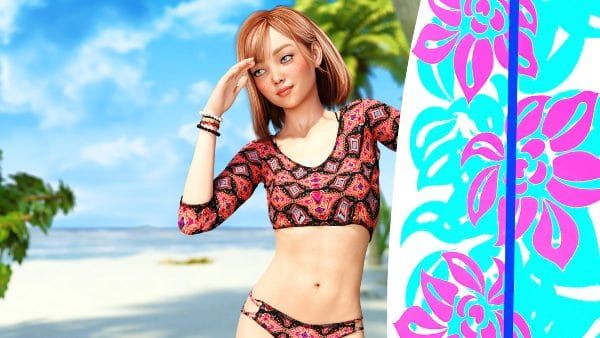 Last Updated on 1 March, 2022
Sunshine Love Codes – Use these patreon codes to unlock the gallery and the in-game walkthrough, the two cheats you need
Other Sunshine Love guides:
Sunshine Love Codes – Full List
These are all the available Cheat Codes:
Gallery Code v1.0.0: opening
Walkthrough Code v1.0.0: rebound
The codes may stop working after an update, if it happens it will be because the creators of the game have changed them, give us a few days and we will update the codes. If you discover them before us, we will appreciate if you leave them in the comments, so that we can keep this guide updated.
Sunshine Love Codes – How to Use them?
These are the steps to enable the codes
Launch the game
Click on Options (left menu)
Click on Extra Preferences (right tab)

Gallery Code: Enable Peeping Tom Mode
Walkthrough: Enable In-Game Walkthrough
FAQ
The walkthrough code will be activated instantly, you can start playing after using the code and you will see that the best dialogue options are already highlighted. Although keep in mind that the walkthrough only gives you information on the current election. You cannot know where each choice will take you unless you check the full walkthrough, at the beginning of this guide you have the link to the full walkthrough
But with the gallery code you will only activate the function, to unlock images from the gallery you have to click on the peeping tom icon while playing