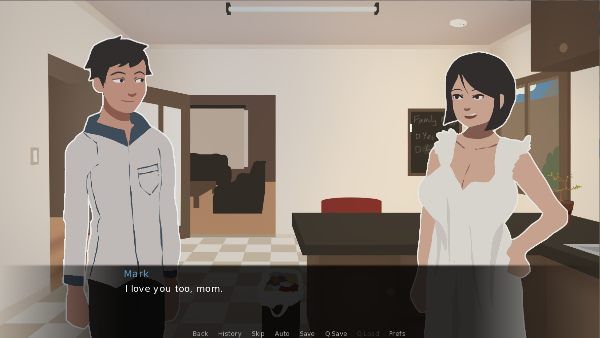 Last Updated on 16 June, 2022
A Town Uncovered All Characters & Sexworld Quests – All the Character's Locations, and the steps to unlock the sexworld
Also check the Cheat Code
A Town Uncovered All Characters & Sexworld Quests – Characters
First of all, you must find and interact with all the characters, so we will explain how to find and unlock them through locations and quests
Just Follow the Prompts: Mom, Jane, Dad, Jacob, Effi, Allaway, Lashley, Jack
They work at the Mall: Janae, Alanna and Grundle Sam
Brock: Gym (Night) + Cafe (when Effie is not there)
Violetta: Beach (go jogging until you unlock her)
Effie's dad: top right part of the map > Topmost & rightmost house (rare encounter, try until you find him)
Jacob's dad: top right part of the map > directly left of Effie's house (rare encounter, try until you find him)
Meghan, Chieghan, Teghan: University > Female bathroom in the morning
Edward: University > In front of school + beach at night
Cole: University > school cafeteria (morning)
Zariah: University > downstairs school hallway (afternoon)
Jaiden: University > gym (morning)
Luna: University > upstairs school hallway (morning) or classroom (afternoon)
Phil: University > school bathroom (morning)
Coach Fistem: University > gym (night)
Hitomi: Street to the south > Leftmost door (comic book store)
Kevlamin, Crugeon, Davendithas: Street to the south > comic book store, back room.
Hazel: Street to the south > middle door (sex shop)
Steve: Street to the south > rightmost door (nightclub, only at night)
A Town Uncovered All Characters & Sexworld Quests – Sexworld
These are the requirements to unlock the Sexworld through quests:
Meet everyone you can.
Go to the sexworld and check out the differences.
Watch the aftermath and to figure out what is going on.
The most complicated part is the first, having unlocked or found all the necessary characters or NPCs, but for that you have the first section of this guide, with all the locations and times. Steps two and three shouldn't cost you much.
Other Guides
If this guide has been useful to you, we have other A Town Uncovered guides that will surely interest you: