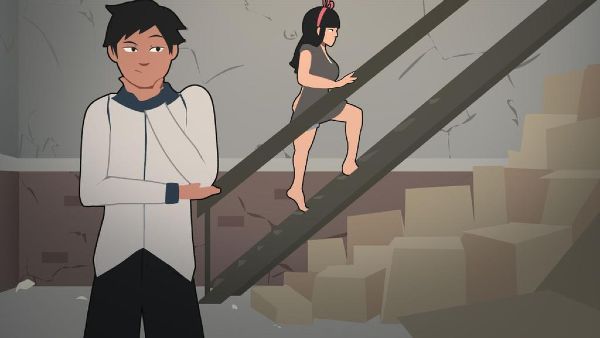 Last Updated on 1 October, 2023
A Town Uncovered Cheat Code & Cheats – The current valid code, how to activate it and how to improve your relationships & skills
Also check how to find all characters and unlock s*xworld
A Town Uncovered Cheat Code – Valid Cheat Codes
In most of the game updates the developers update the valid code. So it doesn't depend on the month but on the version of the game you are playing. And here we are going to provide you the available code in the last version of the game:
Cheat Code 0.47: hungryeyes
Cheat Code 0.46: hadesverse
Cheat Code 0.45: cheeseandmac
Cheat Code 0.44: spearshake
Cheat Code 0.43b: speedskate
Cheat Code 0.42b: breadsd*cks (* = i)
Cheat Code 0.41b: shovelshow
Cheat Code 0.40a: weirditems
Cheat Code 0.39a: sourjournal
Cheat Code 0.38b: diditmove
Cheat Code 0.36a: hellsfired
Cheat Code 0.34A: stickmentos
Cheats 0.32B: barelybear
Cheat Code 0.31A: carrymaria
Cheats 0.30C: pumpkinsplice
Cheat Code 0.29a: smokeyribage
Cheat Code 0.28a: earthonlife
Cheats 0.27a: sanicrans
Cheat Code 0.26a: walkingsim
Cheat Code 0.25a: serialclown
Cheats 0.24c: cantmimicit
Cheat Code 0.23c: juniorpest
Cheat Code 0.22a: juniorpest
Cheats 0.22b: mozziefly
Cheat Code 0.21a: gunslinger
Cheat Code 0.20b: wordedpipe
Cheats 0.18c: staticfour
A Town Uncovered Cheat Code – How to Enable Cheats
Go to your bedroom, click on the computer, click on cheatcode (below the trash bin), enter the code and press enter. Now click on cheatcodes (your pc) again and check that the cheats are enabled (in green), in there is a red mark click on it to change it to green
How to use Cheats?
The cheats menu is in your phone, find it in the upper left corner of the screen. If you don't see the phone, complete the first 2 objectives (wake up Jane her and talk with Mrs & Mr Smith).
Now open your phone and check there are arrows in the Contacts and in the Skills tabs. That means you can increase or decrease your Contacts level and also your Skills levels
Contacts: Set up all your Contacts level to 10, do the same with new contacts in the future
Skills: First click on No Skill limit, then max all the skills ( Intelligence, Charisma, Strength, Stamina and also Luck)
More Walkthroughs & Cheats: