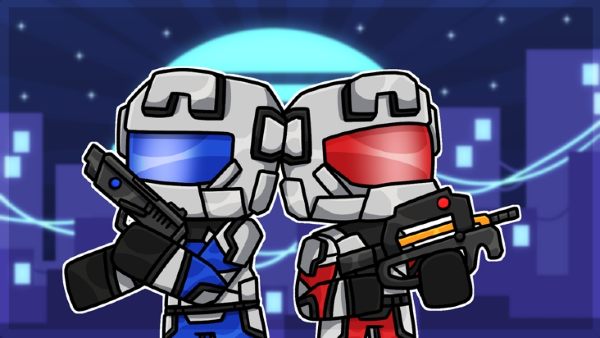 Last Updated on 1 March, 2023
All the valid Energy Assault Codes in one updated list – Roblox Games by Typical Games – Codes for weapons, boosts, in game money and more, check our updated list with the newest codes
Energy Assault Codes – Full List
Codes for weapons, boosts, in game money and more, check our updated list with the newest codes
Valid & Active Codes
There are currently no valid codes
Energy Assault is a game from January 2021, and there has been no code yet. But there are usually one or two updates a month, and in each of them the developers train us new things. In the last one came the store and a new map. So there is no reason not to think that there is going to be a code redemption system in the future, and hopefully sooner rather than later.
Anyway, you can also redeem the Roblox Promocodes
Energy Assault Social Media Channels, where they announce new codes:
Twitter: @TypicalRBLX
Discord: Typical Games
Youtube: ??
Roblox Group: https://www.roblox.com/groups/2649054/Typical-Games#!/about
Energy Assault Expired codes
There are no expired codes so far, but there are no valid ones either
Energy Assault Codes – How to Redeem?
In this section you can consult any questions about the redemption system and the steps to redeem
Here, in this video tutorial, you can learn to redeem codes (video by youtuber Gaming Dan)
How to play Energy Assault? Roblox Game by Typical Games
17/04/2021
Outfits and weapon skins shop! (Thanks to Blotnik for the clothing)
New map: Sandstorm (By HrafnDrengr)
21/03/2021
VR support (with a few new settings to accompany it)
New map: Lost Cathedral (By ScreamingXXX and Rexoxoxoxoxox)
See which platform your killer is playing on
12/03/2021
New mode: Capture the Flag
New attachment: Muzzle Brake
Battle it out with energy weapons on fun maps featuring different game modes, in this futuristic FPS. Complete daily missions, rank up, save up for exciting new guns, and unlock skins.
This game supports VR.
More Codes – Other Games
Have you enjoyed the codes? Looking for another game's codes? Find them here, more than 300 roblox games with their valid codes updated lists
Energy Assault, by Typical Games > Here