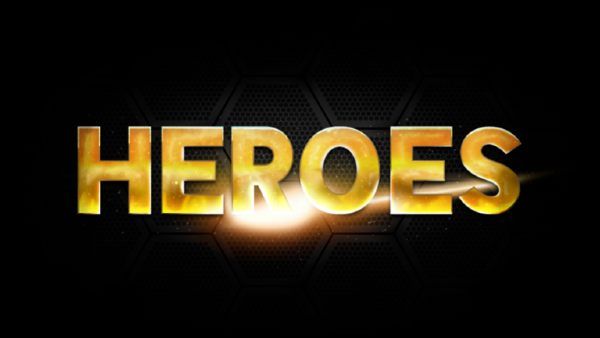 Last Updated on 8 May, 2023
All the valid Heroes Resurrection Codes in one updated list – Roblox Games by Dynasty Reborn – Redeem these codes for coins and unlock new characters, unique abilities and defeat all your enemies
Heroes Resurrection Codes – Full List
Redeem these codes for coins and unlock new characters, unique abilities and defeat all your enemies
Valid & Active Codes
These are all the valid codes
1MHEROVISITS: Redeem this code and claim Coins
HEROESONLINEWORLD : Redeem this code and claim 20k Coins
8KGIFT : Redeem this code and claim 12k Coins
BRRR : Redeem this code and claim 10k Coins
Next code at 8k likes
More codes and gifts soon, stay tuned
Heroes Resurrection Social Media Channels
Discord: Dynasty Projects
Twitter: ??
Youtube: ??
Roblox Group: https://www.roblox.com/groups/13952150/Dynasty-Reborn#!/about
Leave us a comment if you find more working codes, we will add them to the list giving you credits
Expired codes
There are currently no expired codes
6KCOINS: Redeem this code and claim 6k Coins
VOICECODE : Redeem this code and claim Coins
SAYHELLO : Redeem this code and claim Coins
MAINTENANCEWORK : Redeem this code and claim Coins
happynewyear: Redeem this code and claim 4000 Soul
Heroes Resurrection Codes – How to Redeem?
Launch and start Heroes Resurrection > Click on the Gift button (left side )
A Popup Box Screen will be opened. Type Codes to the blank area. (You can copy and paste by using CTRL + C and CTRL + V these codes from the post). And Press the Checkmark button to get your freebies.
Enjoy your Heroes Resurrection freebies
Here you can learn to redeem codes (video by youtuber Gaming Dan)
How to play Heroes Resurrection? Roblox Game by Dynasty Reborn
Welcome to Heroes: Resurrection!
You can play on PC, Tablet and Mobile
New Coins code at 8k game likes thumbs up
Current Codes:
6KCOINS
Fight players with unique abilities
Earn coins to unlock new characters
Find three chests that spawn every 20 minutes to claim a lot of coins
New characters reguarly
Be a hero or villain
We are adding new characters, updates, bug fixes every week, stay tuned for more content!
If you like the game, please don't forget to thumbs up!
Please report bugs in the social links below!
Credits: Enoush (Animation, SFX/VFX, GFX/GUI), Synteuro (Programmer), DATA_TERMlNATED (Programmer), Shematics (Builder), PrimalFidelis (Contributed to 3D models/meshes)
tags: invisible woman, psylocke, iron man, black panther, superheroes, marvel, heroes, x-men, scarlet witch, the gifted, superman, supergirl, fantastic four
More Roblox Codes – Other Games
Have you enjoyed the codes? Looking for another game's codes? Find them here, more than 300 roblox games with their valid codes updated lists. Find there the newest Roblox games, but also all the classics. But check these top games:
Heroes Resurrection, by Dynasty Reborn > Here