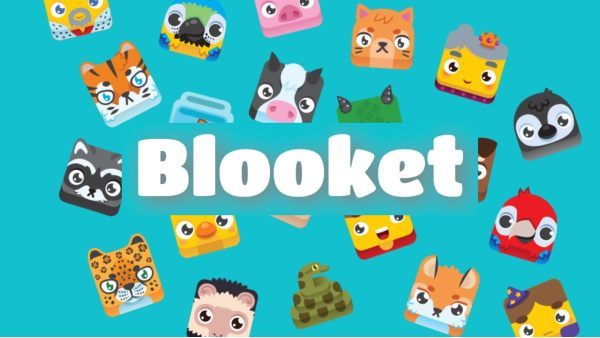 Last Updated on 22 September, 2023
How to Hack Blooklet – Glixzzy Github Hacks – The popular hacker puts at your disposal the best tools to hack Blooklet
Blooket is a game-based learning platform that allows teachers to create educational games to share with students. You can host live games that students can play using a generated ID or assign games as homework for students to play at their own pace.
And as in most internet games and applications there are lots of hacks and ways to cheat to improve your results, we are going to show you the best
How to Hack Blooklet – GitHub Hacks
Gifthub hacks are among the most popular on Blooklet thanks to Github user glixzzy, who has been offering the best hacks for a long time, so we are going to explain how to use them
Warning: Blooket is blocking all users who are using hacks now. So we recommend you not to use them until there is greater security in this regard.
These are the steps to use glixzzy GitHub hacks:
Open the GitHub link
Select (click) a folder or mode
If you want to follow our example click on the global folder
Click on the link of your choice:
Copy the codes of the previous links
Go to a the game room
Paste the code (two methods)

Open internet browser console (Ctrl+Shift+J) and paste the code into the console
Clear your address bar, type in "javascript:", paste the code, and press enter

Click on OK
Congrats, your hack is active
Check this video guide from Python & Gaming if you need help with the steps of the glixzzy Github Blooklet Hack:
How to Hack Blooklet – GitHub Tokens Cheat
Another hack to have as many tokens as you decide:
Searn in Google "School Cheats Blooket"
Log in > Click on "Global" > then on "Add Tokens"
Go to http://blooket.com/market
Right-click and select "Inspect" > Click on the "Console" tab > Paste the code
Type in the amount of tokens (your choice) and Click on "OK"
Refresh http://blooket.com/market
Enjoy your tokens
You can choose the hack that you like the most, but as you can see, you will not lack tokens, although it respects the limitation of 500 daily tokens
FAQ
Frequently asked questions about the hack answered by Glixzzy, the author of the most popular hacks for Blooklet
Question: The all permanent blooks isn't working!
Answer: Yes, it was a joke and does not permanently work.
Question: Is there any way to bypass the 500 token per day limit or change the time before reset timer?
Answer: Nope! This is simply not possible, because it is server-side.
Question: Can I make custom blook skins and use them in game?
Answer: If you gain enough xp through grinding or using the addTokens hack, you will be able to make your own custom blooks under the Stats tab on Blooket. But if you are trying to upload your own fully custom blooks, this is not currently possible, as all blooks are server-side.
Question: Ahhh! My account was banned! Was I just banned for hacking blooket?
Answer: Probably not, this is a bug that is going around that doesn't let you in your account for a short period of time. The best thing to do is just wait it out.
In case you are interested here you can consult other popular guides with hacks, bots and cheats, click on the hack that interests you
More hacks: