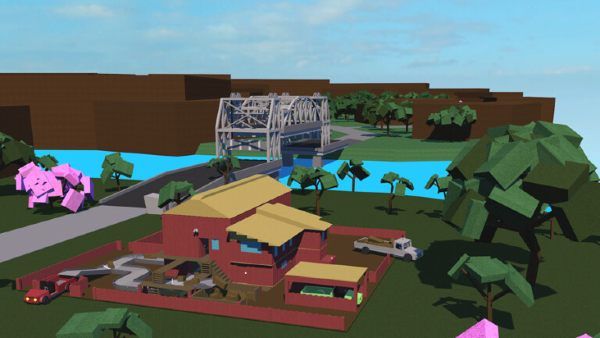 Last Updated on 6 June, 2023
All the valid Lumber Tycoon 2 Codes in one updated list – Roblox Games by Defaultio – Codes for axes, wood, boosts, and other exclusive, free, and in-game rewards in LT2
Lumber Tycoon 2 Codes – Full List
Codes for axes, wood, boosts, and other exclusive, free, and in-game rewards in LT2
Valid & Active Codes
There are currently no valid codes
LT2 is one of the great Roblox classics, but in its more than 10 years of life there have never been any redeemable codes. It would not be the first game that after years without a redemption system ends up implementing it, but of course, it would be a surprise. Be that as it may, currently, there is neither nor is it expected to be. But if at any time there are codes in LT2, this is where we will show them, along with their rewards, deadlines and others
Anyway, you can also redeem the Roblox Promocodes
Lumber Tycoon 2 Social Media Channels, where they announce new codes:
Twitter: @Defaultio
Discord: ??
Youtube: ??
Roblox Group: https://www.roblox.com/groups/2658221/Lumber-Tycoon-2-Fans#!/about
Expired codes
There are no expired codes so far, but there are no valid ones either
Lumber Tycoon 2 Codes – How to Redeem?
Check this section if you have questions about how to redeem codes as soon as the creators incorporate them into the game
Here, in this video tutorial, you can learn to redeem codes (video by youtuber Gaming Dan)
How to play Lumber Tycoon 2? Roblox Game by Defaultio
Welcome to Lumberland!
Deforest your surroundings and build your dreams! Check the changelog to keep up with the most recent updates. You can find it in the game menu.
Join the community-run fan group! https://www.roblox.com/Groups/Group.aspx?gid=2658221
Thanks for playing!
More Codes – Other Games
Have you enjoyed the codes? Looking for another game's codes? Find them here, more than 300 roblox games with their valid codes updated lists
Lumber Tycoon 2, by Defaultio > Here