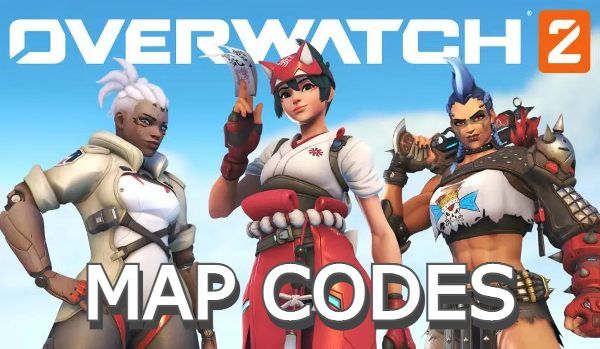 Last Updated on 13 July, 2023
Overwatch 2 Map Codes – Custom Maps Aim Training – Here are some of the top Overwatch 2 custom map codes to aid in your aim-training.
Overwatch 2 Map Codes – List
There are several obstacles on these maps. Some have foes that can jump, move continually, and even attack back. Play around with the settings to increase the challenge and observe how your aim improves over time.
GBM5N
CT04V
KAVE5
MHGGS
6CJXR1
VAXTA
AA5QQ
Game Code for Aim Training: GBM5N
You can practice your headshots here by engaging enemies that jump and move side to side.
Get as many victories with the heroes you intend to main in the future within a set amount of time.
CT04V game code
On this battlefield, the adversaries behave like players would, and they may shoot back.
You can adjust the level of difficulty as you choose and check your accuracy and eliminations per minute (look up to change the settings).
Practice shooting them here if you're bothered with Genji players constantly flanking you or Mercy players who never touch the ground.
KAVE5 game code
You can practice a variety of skills in this custom map, including hitting flying heroes.
Your accuracy with headshots will significantly improve once you get the hang of it and can anticipate the enemy's next move.
MHGGS Game Code
You can fight a whole bot opposing team here and observe the kind of damage you deal. In Junkertown, you can battle them with pals to see which heroes are more effective overall.
Code for the Aim Training Game: 6CJXR
This map, which is based in Lijiang Tower, has flying heroes that are challenging to rapidly eliminate unless your aim is divine.
VAXTA game code
The heroes move quite naturally on this game map, therefore practicing here can be helpful in actual matches.
overwatch aim training maps game code: AA5QQ
This map is excellent for testing how quickly you can react when you see a target.
Due to their quick reflexes, even when playing as a sniper, experienced players are able to land those headshots. With practice, you'll be able to do this with ease.
How to Use Custom Map Codes in OW2 and Import Them?
Follow the steps listed below to join previously generated maps and hero settings if you are new to Overwatch or trying out Custom games for the first time.
Press the Custom Games button on the mode selection screen.
On the orange Create button, click.
Click Settings from the menu options in the top right corner of the screen.
Afterward, import a map by using the downward-pointing arrow button.
Click OK after entering the Overwatch 2 aim training map code.
Press ESC to return once the information has loaded.
Select START.
You can start playing after you spawn on the map.
About Overwatch 2 Map Codes
In OW2, having accurate aim will help you win more battles, but because the encounters are so intense, many new players find it difficult.
Additionally, it can be perplexing to watch your adversaries suddenly jump about and flank you. Fortunately, there is a way to practice your aim with bots that move like people do in the game—custom maps.
Other Overwatch 2 Tier List & more: