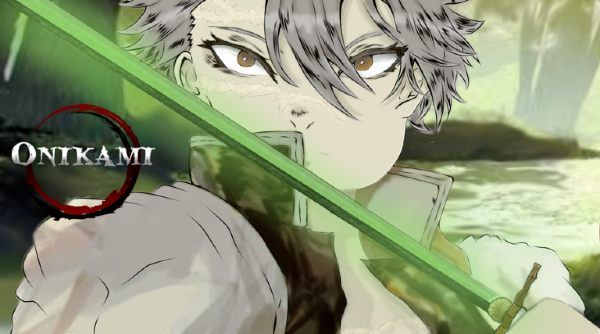 Last Updated on 10 September, 2023
All the valid Roblox Onikami Codes in one updated list – Roblox Games by Onikami Studio – Redeem these codes for switch race and rerolls (Hair, Skin, Horns, Gender, Face and Race)
Roblox Onikami Codes – Full List
Redeem these codes for switch race and rerolls (Hair, Skin, Horns, Gender Face and Race)
Valid & Active Codes
These are all the valid codes
!ThanksForYourPatience: Code Reward > reroll
!1Mvisits: Code Reward > reroll
!RerollFamily3: Code Reward > reroll
!RerollFamily4: Code Reward > reroll
!RerollFamily5: Code Reward > reroll
!RerollFamily6: Code Reward > reroll
!RerollFamily15: Code Reward > reroll
!RerollFamily14: Code Reward > reroll
!RerollFamily13: Code Reward > reroll
!RerollFamily12: Code Reward > reroll
!RerollFamily11: Code Reward > reroll
!RerollFamily10: Code Reward > reroll
!RerollFamily9: Code Reward > reroll
!RerollFamily8: Code Reward > reroll
!RerollFamily7: Code Reward > reroll
!RerollFamily1: Code Reward > reroll
!RerollFamily2: Code Reward > reroll
!RerollFace1: Code Reward > reroll
!RerollFace2: Code Reward > reroll
!RerollFace3: Code Reward > reroll
!ResetStyle: Code Reward > Breathing or Blood Art Reset
!SwitchRace: Code Reward > switch from human to demon and vice versa
There will be more codes soon so whether you need to reroll your Hair, Skin, Horns & Gender, or need to reset your Face and Race, just check this list of codes and rewards again in a few days
Roblox Onikami ROBLOX Social Media Channels
Discord: Onikami
Twitter: ??
Youtube: ??
Roblox Group: https://www.roblox.com/groups/13088569/Onikami-Studio#!/about
Expired codes
These codes no longer work:
Leave us a comment if you find more codes, so we can keep the list updated
Roblox Onikami Codes – How to Redeem?
Launch Roblox Onikami, Click on the chat bar (Top left), type the code and click on the arrow to claim your gifts. To avoid errors it is better that you copy and paste the codes directly from our list, since we have already tested them
Here you can learn to redeem codes (video by youtuber Gaming Dan)
How to play Roblox Onikami? Roblox Game by Onikami Studio
"Onikami" is a fangame on the popular manga/anime series Demon Slayer and it's also inspired on a old game called "Onikiri".
Join the Server Community at Social Links for more info about the Game/Updates
Controls:
W + W = Run
M1 = Attack
M2 = Block [Shift Lock enabled needed.]
F = Breathe
Z = Quick Equip Katana/Fists
Q + W, A, S, D = Dash
P = Drop Items
WARNING: Private Servers are only meant for pvp purposes, data from it doesn't saves.
More Roblox Codes – Other Games
Have you enjoyed the codes? Looking for another game's codes? Find them here, more than 300 roblox games with their valid codes updated lists
Roblox Onikami, by Onikami Studio > Here