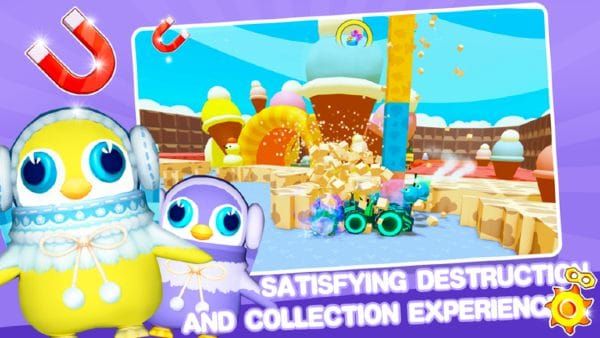 Last Updated on 31 May, 2023
All the valid Roblox Stone Miner Simulator Codes in one updated list – Roblox Games by Hotpot Studio – Redeem these codes Epic pets and Gold Coins, to upgrade your harvesters to unlock more islands and discover rarer minerals
Roblox Stone Miner Simulator Codes – Full List
Redeem these codes Epic pets and Gold Coins, to upgrade your harvesters to unlock more islands and discover rarer minerals
Valid & Active Codes
These are all the valid codes
cpaofpmt – Code Reward: 2 minutes of increased magnet range

(New)

qeknhhmu – Code Reward: Mythic Penguin Pet
cscuusru – Code Reward: Salamander Legend
aaaryzxh – Code Reward: Penguin Legend
dlwdlvse – Code Reward: 50 Diamonds
qkgkvzos – Code Reward: 3.25k Gold Coins
wyvxufgb – Code Reward: 50 Diamonds
cqimfvkm – Code Reward: 50 Diamonds
joingroup – Code Reward: Epic Pet
WelcomeHotpot – Code Reward: Epic Pet
stoneminer – Code Reward: 3.25k Gold Coins
More codes soon, stay tuned
Roblox Stone Miner Simulator Social Media Channels
Discord: Hotpot_Studio
Twitter:
Youtube:
Roblox Group: https://www.roblox.com/groups/6897155/Hotpot-Studio#!/about
Leave us a comment if you find more working codes, we will add them to the list giving you credits
Expired codes
There are currently no expired codes
Roblox Stone Miner Simulator Codes – How to Redeem?
Launch Roblox Stone Miner Simulator > Click the Twitter Button (right menu). A Popup Box Screen will be opened. Type Codes to the blank area. (You can copy and paste by using CTRL + C and CTRL + V these codes from the post). And Press the Confirm button to get your freebies
Here you can learn to redeem codes (video by youtuber Gaming Dan)
How to play Roblox Stone Miner Simulator? Roblox Game by Hotpot Studioo
200likes code:stoneminer
Welcome to Stone Miner simulator
destroy the minerals on the island and ship them back to base for sale!
Upgrade your harvesters to unlock more islands and discover rarer minerals!
Accumulate golds, get pets, and increase your strength!
factory, harvester, bridge… There's so much joy to be found
Update :
Add 2 maps and 6 pets!
Repair the bridge and enter the mysterious island!
Join the group and get daily bonus!
Version 1.0 is online! Enter the code "WelcomeHotpot" for a mystery prize!
When the number of likes reaches 500, a new code will be issued!
The game is currently in beta, so please send us your comments
More Roblox Codes – Other Games
Have you enjoyed the codes? Looking for another game's codes? Find them here, more than 300 roblox games with their valid codes updated lists. Find there the newest Roblox games, but also all the classics. But check these top games:
Roblox Stone Miner Simulator, by Hotpot Studio > Here