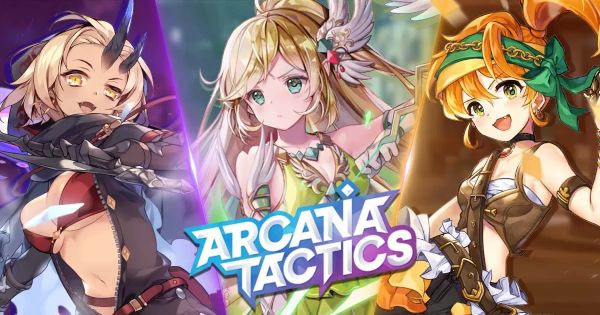 Last Updated on 16 November, 2023
Arcana Tactics Codes – Mobile game by Com2uS Holdings Corporation – Redeem these codes for in-game Crystals, Gold, Arcana Summon Tickets, Random Major Arcana
Arcana Tactics Codes – Full List
These are all the available Codes:
Redeem these codes for in-game Crystals, Gold, Arcana Summon Tickets, Random Major Arcana
arcanadiscord – Code reward: 300 Crystals
gold500000 – Code reward: 500k Gold
GSIKARCANA – Code reward: 600 Crystals
ZDFAJKDL3E4Y – Code reward: 20k Gold
10REALGOLD000 – Code reward: 10k Gold
0316gold50000 – Code reward: 50k Gold
03RANDOMMAJOR10 – Code reward: x1 Random Major Arcana
love10arcana – Code reward: x10 Arcana Summon Ticket
reward0309at – Code reward: 3000 Crystals
iOS Codes
We'll keep this list of valid codes up to date, so keep following us as we'll add each new code as soon as it's available.
Arcana Tactics social media channels, the channels from which they announce the codes:
Facebook: https://www.facebook.com/ArcanaTactics/
Youtube:
Discord: https://discord.gg/F4FmxVWXMM
Twitter:
Play Google: https://play.google.com/store/apps/details?hl=en&id=com.gamevil.arcanatactics.android.google.global.normal
Apple: https://apps.apple.com/US/app/id1521412306?l=en
Although you do not need to follow them if you do not want to, we will keep the list updated
Expired Codes
These codes no longer work:
Arcana Tactics Codes – How to use?
These are the steps to redeem codes:
Launch Arcana Tactics on your device
Tap on the Menu button (top right)
Click on the NEW button.
Click on the Promo code button.
Enter the codes we provided above
Click on the Enter button
Also, If you need to know how to redeem a code, just check the following video, thanks to Youtuber:
About Arcana Tactics
For new and returning users, 100 Heroes! Are you sick of merely staring at your screen? Have complete control over your decisions!
A strategic random defense role-playing game that demands cunning! Complete your own Arcana deck by fusing numerous heroes that are supplied at random!
With endless fusion possibilities, you may create over 160 characters. Have fun creating your own meta! To outperform other users, strategically combine the finest heroes!
Choose the heroes YOU wish to combine! Greetings from these adorable heroes in their SD splendor!
Which of the 70 Arcana cards will lead you on your journey? Let fate decide. Utilize several arcana to create your own meta!
Play a game of real-time random defense to see how clever you are compared to other players! Real-time outsmart everyone else!
Other Codes Guides
Also you can check other Code List, if you play any of these games. We recommend you to add in favourites webs (clicking Ctrl + D):