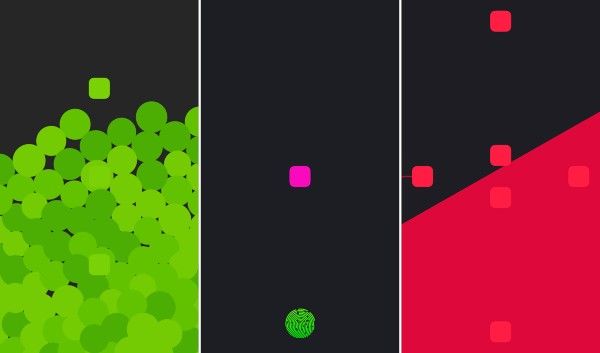 Last Updated on 6 January, 2022
Blackbox Game Hints – Solve all the puzzles thanks to our hints guide that will help you complete them yourself
Answers & Solutions
This guide does not contain the solutions or answers, only the hints, so you can try to solve the puzzles yourself. If you want the solutions visit our Answers & Solutions guide
Blackbox Game Hints
0-5 puzzle: gyroscope
6-8 puzzle: BOO!
9 puzzle: I don't like that staring at me…
10-12 puzzle: you're away from home and your _ _ _ _ _ _ _ _ _.
13-14 puzzle: HOOOOOWWWWWLLLLL!
15-16 puzzle: This always happens when you're outside… why?!
17 puzzle: Save the Date
18-21 puzzle: What are you saying?
22 puzzle: What do faces and fingers have in common?
23 puzzle: MA! TURN IT BACK ON! I PROMISE ILL DO MY HOMEWORK!
24-25 puzzle: yawn Hon, go back to sleep please!
26 puzzle: Usually Safari
27 puzzle: First I can't hear you now this? The text!
28-30 puzzle: rise, shine, down.
31 puzzle: A black background with a purple box…
32 puzzle: !esreveR
33-36 puzzle: Pokemon Go!
37 puzzle: 8-Ball, please don't be a no again…
38 puzzle: Fine, I'll allow notifications, and camera, and location, and an awful lot of other things…
39 puzzle: What is that large circle near?
40-45 puzzle: Do, Re, Mi!
Cannot find 46-49 on map
50 puzzle: Not dead, just _ _ _ _ _ _ _ _ _.
51 puzzle: X, C, V.
Cannot find 52-53 on map
54 puzzle: 360 Cameras are nice.
55-57 puzzle: Up, Up, and away!
58-59 puzzle: We've been trying to contact you about your car's extended warranty.
60 puzzle: Why is it transparent?
61 puzzle: Wonder what would light up this level…
62 puzzle: Goodbye Blackbox
63 puzzle: Ooh, a black text box
64 puzzle: FOR THE LAST TIME STOP TELLING ME SOMEONE SENT ME A MESSAGE GODDAMN IT
65 puzzle: Up or button twice. Position and colors matter.
66-67 puzzle: This is a hint.
68 puzzle: There are two of these in your phone, one using a button and one using a portal.
69 puzzle: Not only is it nice, it's a blast from the past.
70 puzzle: You're playing Blackbox, are you?
71 puzzle: Off, then remember the pattern.
72 puzzle: That's a nice (hopefully mostly completed) puzzle home screen you have there.
Cannot find 73 on map
74-75 puzzle: turn it off!
76 puzzle: The Lady in Little Nightmares 2
77 puzzle: Literally check this subreddit.
78 puzzle: Hmm, black and white boxes…
79 puzzle: search and rescue
80 puzzle: Photos is not the ideal destination
81-82 puzzle: Share it, it's your own.
83 puzzle: Turns on Discord _ _ _ _ _ _ _ _ _ puzzle: MY EYES!
84 puzzle: Like with most challenges, the solution is at the source.