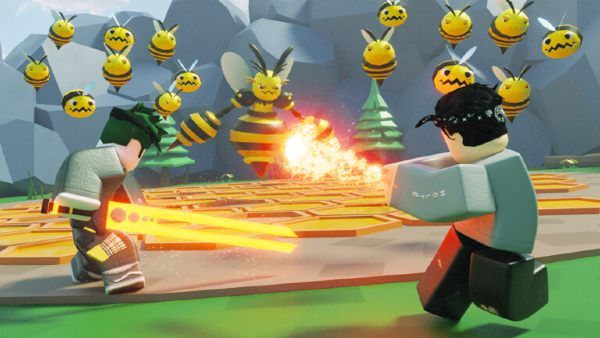 Last Updated on 29 January, 2023
All the valid Blade Quest Codes in one updated list – Roblox Games by makeItRainBows – Codes for rare blades, magic spells and of course money to defeat tons of monsters and enemies
Blade Quest Codes – Full List
Codes for rare blades, magic spells and of course money to defeat tons of monsters and enemies
Valid & Active Codes
There are currently no valid codes
Lemonbread studios games are not famous for their codes, in fact, to this day none have. But Blade Quest is its biggest hit yet, and it's relatively new, from March 2021. So after several updates, it's in the prime of time to add a new redemption system, and of course, loads of codes. In fact, the community is already claiming them and we do not believe that the developers will make them wait too long
Anyway, you can also redeem the Roblox Promocodes
Blade Quest Social Media Channels, where they announce new codes:
Twitter: @MakeItRainBows
Discord: LemonBread Studios
Youtube: ??
Roblox Group: https://www.roblox.com/groups/2814928/LemonBread-Studios#!/about
Blade Quest Expired codes
There are no expired codes so far, but there are no valid ones either
Blade Quest Codes – How to Redeem?
In this section you can consult any questions about the redemption system and the steps to redeem
Here, in this video tutorial, you can learn to redeem codes (video by youtuber Gaming Dan)
How to play Blade Quest? Roblox Game by makeItRainBows
Daily Rewards! Play everyday for a free reward
New map Neon Avenue!
Welcome to Blade Quest!
Battle monsters
Earn rare blades and magic spells
Upgrade your stats and loot
Level up and unlock new maps
Latest Version: 1.2.1
Daily Rewards
New map: Neon Avenue
2 magic
Laser Beam (Damage)
Coin Boost (Support)
New enchantment: Heal
11 swords
More Codes – Other Games
Have you enjoyed the codes? Looking for another game's codes? Find them here, more than 300 roblox games with their valid codes updated lists
Blade Quest, by makeItRainBows > Here