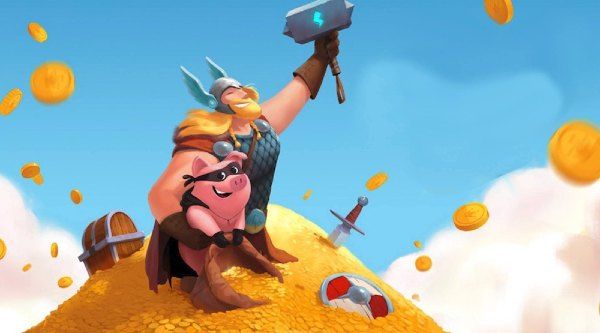 Last Updated on 18 May, 2023
Coin Master Free Spins & Coins – Daily Links Today – An updated list with the daily links of the last 4 days
Coin Master Free Spins & Coins – Daily Links Today
Find all the links to daily free spins and coins for Coin Master, also try the last 3 or 4 days, most of them work
August 27 Daily Links
August 26 Daily Links
August 25 Daily Links
August 23 Daily Links
August 22 Daily Links
August 21 Daily Links
August 20 Daily Links
August 19 Daily Links
August 18 Daily Links
August 17 Daily Links
August 16 Daily Links
Links gifts expire after 24 to 72 hours, so we provide you all the links of the last 4 days. The links from the last 2 days will work 100%, but try the rest if you didn't claim them
Coin Master Free Spins & Coins – How to Redeem?
Just click on the "collect" links using the device where you have Coin Master installed.
All the links come from the official Coin Master social media profiles, so they are completely safe
Coin Master Free Spins & Coins – More Free Spins & Coins
There are more methods to earn free Spins & Coins:
Facebook Friends: Get 40 free spins every time you invite a friend (requires your friend to open the game and log into Facebook)
Friends Gifts: You can send and receive up to 100 free spins to your in-game friends (you won't lose the spins you give, it's just a free gift)
Wait: You will earn 5 free spins per hour, but 50 free spins Max
Level up your village to earn some free coins
Watch video ads (Slot Machine) and you will get some free spins
Spin: When you spin you can also get more spins
As you can see, if you want free Spins & Coins, there is nothing like the daily links. But if you spend them all, it's not a bad idea to have some friends to send and give some spins.
Coin Master Free Spins & Coins – About the game
Coin Master is a fun game of strategy and chance where you pull the handle on a slot machine to get power-ups and coins as you try to build a thriving city and transform yourself into the strongest viking.
This game has a simple and addictive gameplay designed for all ages, from young kids to more advanced gamers. All you have to do is see what you get from the slot machine. Sometimes, you'll win coins that you can use to build a powerful and beautiful city to help your kingdom to thrive.
Also check the official MoonActive, the developers of Coin Master, site