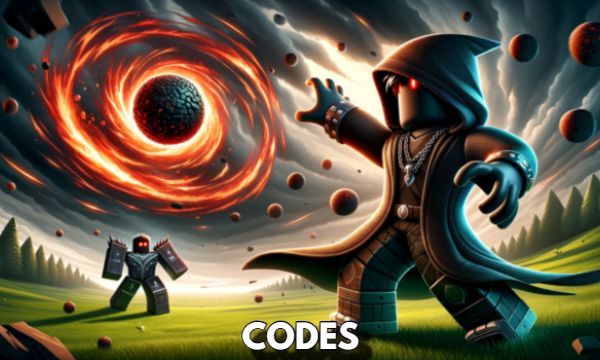 Last Updated on 25 November, 2023
All valid Death Ball Codes in one updated list – Roblox Game by Anime Boys Developers – Redeem these codes for in-game Gems, boost, consumables, items and more
Death Ball Codes – Full List
Valid Codes
Redeem these codes for in-game Gems, boost, consumables, items and more
These are the valid codes,
sorrygems – Code reward: some in-game Gems (NEW)
spirit – Code reward: some in-game Gems (NEW)
foxuro – Code reward: some in-game Gems
kameki – Code reward: some in-game Gems
thankspity – Code reward: some in-game Gems
launch – Code reward: some in-game Gems
Please kindly comment on new codes. Let us know if a code is outdated.
We will keep this codes list updated, stay tuned, so we recommend that you visit us from time to time to see if we have updated this article. We recommend you to add in favourites webs (clicking Ctrl + D).
Death Ball social media channels:
Twitter: ??
Discord channel: https://discord.gg/fNUnzJM32w
Youtube: ??
Join Roblox Group: https://www.roblox.com/games/15061085801/Death-Ball
Group Anime Boys Developers! More Games: no group
Death Ball Expired Codes
These codes don't work anymore:
FAQ – How to Redeem?
These are the steps to redeem codes:
Launch Roblox Death Ball on your device
In the lobby area, locate the NPC labeled "Codes".
Approach this character to trigger the redemption window.
Enter a code from our list into the text field.
Press the redeem button to claim your reward.
See how the youtuber Gaming Dan Redeems these codes in this video:
How to play Death Ball? Roblox Game by Anime Boys Developers.
Welcome to Death Ball!
Step into the arena of "Death Ball," a game where survival hinges on precision and strategy. Players become both targets and lethal weapons, launching a variety of deadly balls with unique attributes. Harness mystic powers to swing battles in your favor, pairing them with your ball for a devastating impact. Rely on your agility to dodge, outmaneuver, and attack, turning your nimbleness into an asset against foes. Whether aiming for the top of the leaderboard or seeking the adrenaline rush, "Death Ball" offers excitement for every player.
Game Features:
A collection of unique balls, each with special abilities.
Unlockable mystic powers for strategic gameplay.
Player agility is key to dodging and striking.
Competitive play with leaderboard rankings.
Controls designed for simplicity and efficiency across platforms.
minigame, battle arena, PvP, multiplayer, skill-based gaming, mobile gaming, console gaming, Xbox, PC gaming, strategic gameplay.
Controls in Death Ball
Throw: R/R1/Tap Screen/UI Button/Left Click + Shiftlock
Ability: Q/ButtonX/UI Button/Right Click
Also check the spanish guide: Codigos
More Roblox Codes – Other Games
Have you enjoyed the codes? Looking for another game's codes? We recommend you to add in favourites webs (clicking Ctrl + D)
Find them here, more than 300 roblox games with their valid codes updated lists. But check these top games:
Death Ball, by Anime Boys Developers., Roblox Game Site > Here