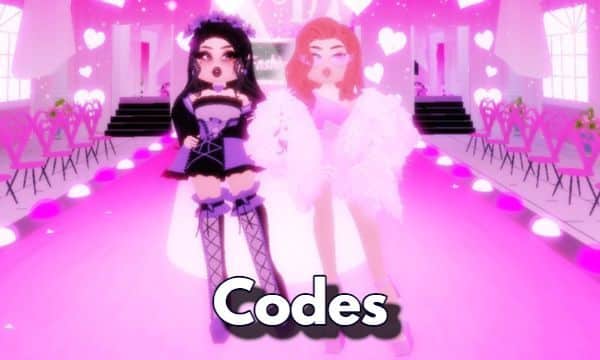 Last Updated on 30 November, 2023
All valid Glamour Doll's Codes in one updated list – Roblox Game by Fashion Doll's – Redeem these codes for in-game Coins, consumables, items and more
Glamour Doll's Codes – Full List
Valid Codes
Redeem these codes for in-game Coins, consumables, items and more
These are the valid codes,
FREE1000TOP – Code reward: Top.
FREE1000SKIRT – Code reward: Skirt.
OCEANBEAUTY – Code reward: 1.5K Coins.
ONETHOUSAND1000 – Code reward: 10K Coins.
We will keep this codes list updated, stay tuned, so we recommend that you visit us from time to time to see if we have updated this article. We recommend you to add in favourites webs (clicking Ctrl + D).
Glamour Doll's social media channels:
Twitter: ??
Discord channel: https://discord.gg/msFemzHj3S
Youtube: ??
Join Roblox Group: https://www.roblox.com/games/12999258688/Glamour-Dolls
Group Fashion Doll's! More Games: no group
Glamour Doll's Expired Codes
These codes don't work anymore:
THANKYOU100 – Code reward: 1.5K Coins.
TYSM500 – Code reward: 1.5K Coins.
500LIKES – Code reward: 1.5K Coins.
50KLIKES – Code reward: 1.5K Coins.
200FASHIONISTAS – Code reward: 1.5K Coins.
FAQ – How to Redeem?
These are the steps to redeem codes:
Launch Roblox Glamour Doll's on your PC or mobile device.
Click on the Twitter button on the side of the screen.
Copy & Paste a valid Code and add it in the empty text box.
Click Redeem in the button.
Enjoy with your free rewards.
See how the youtuber Gaming Dan Redeems these codes in this video:
How to play Glamour Doll's? Roblox Game by Fashion Doll's.
Welcome to Glamour Doll's, also known as Fashion Doll's!
Explore the world of stylish fashion dolls in a unique Halloween setting. Dive deep into the dark city with quests and character customization, and embrace your royal side as a princess or queen. Dress up your doll for the runway and showcase your style with a variety of accessories.
Game Features:
Halloween-themed setting
Character customization
Rich fashion and accessory store
Unique quests in a dark city
Role play and shopping activities
Dress up as royalty, from princess to queen
Embrace styles from high school chic to nobility
Halloween, Fashion Dolls, Glamour Doll's, Character Customization, Dress Up, Royalty, Role Play, Shopping, Runway, Accessories.
More Roblox Codes – Other Games
Have you enjoyed the codes? Looking for another game's codes? We recommend you to add in favourites webs (clicking Ctrl + D)
Find them here, more than 300 roblox games with their valid codes updated lists. But check these top games:
Glamour Doll's, by Fashion Doll's., Roblox Game Site > Here