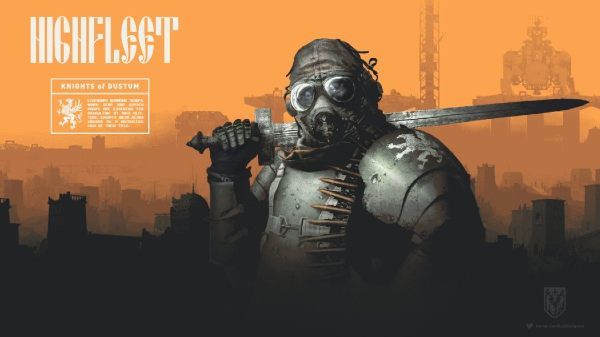 Last Updated on 26 April, 2023
HighFleet Controls PC Keyboard – All the shortcuts, hotkeys, and also how to change the controls & default settings
HighFleet Controls PC Keyboard – Default
These are the default PC Keyboard controls & shortcuts:
These are the default combat controls:
W/A/S/D keys – Thrust up/left/down/right to move. Be careful of inertia and don't get too close to the ground.
Hold Shift key – Engage afterburners for a burst of extra speed while held. Holding too long will cause an Overheat and shut your engines off for a period.
Mouse – Aim your weapons.
Left Mouse button – Fire primary weapon.
Right Mouse button – Fire auxiliary weapon (if available)
Mouse Wheel Button (Hold/Release) – Hold to set a bomb arc, release to drop bomb (if available).
Mouse Wheel Scroll – Zoom In/Out
R key – Cycle Ammo Type between regular HE ammo and the Special Ammo you chose before the battle began (if any). Be warned that reloading will take some time!
[Only during your Aircraft Carrier attacks] R key – Command your airplanes to retreat.
Space bar – Fire guided anti-ship missile (if available) at targeted enemy, with fire & forget thermal homing head.
C key – Fire air defense missile (if available), which will protect against incoming tactical missiles and small airplanes launched from an aircraft carrier.
F key – Pop decoy flares (if available) if an enemy missile is tracking you
B key – Expend a Fire Suppression unit (if available) to put out a fire on your craft or cool your overheated engines.
X key – Launch airplane (if controlling aircraft carrier).
T key – Abandon ship to save your crew (if rescue modules are intact).
E key – Rotate Craft Clockwise
Q key – Rotate Craft Anticlockwise
Landing Controls
Esc: Pause Menu (Retry / Quit Load checkpoint
Shift: Engage afterburners
Q: Rotate craft anticlockwise
E: Rotate Craft Clockwise
A: Move craft laterally left
D: Move craft laterally right
W: Thrust upward
Map view Controls
Esc: Pause Menu (Quit / Load checkpoint)
Mouse wheel: Zoom in and out
Shift: Speed up time
Space bar: Toggle pause unpause
Mouse movement: Pan Map
Of course you can customize any of the controls on your keyboard, and even adapt all the action to another area of ​​your keyboard, it is very simple:
How to change the Controls & Settings?
Once in the game press ESC, select Controls, and change any key, shortcut or hotkey
Video Guide
A little video to make people aware that there is a manual for this game and to also demonstrate how some of the more obscure controls work, by Atova (youtuber)
Other Controls Guides – PC Keyboard, Playstation & Xbox: