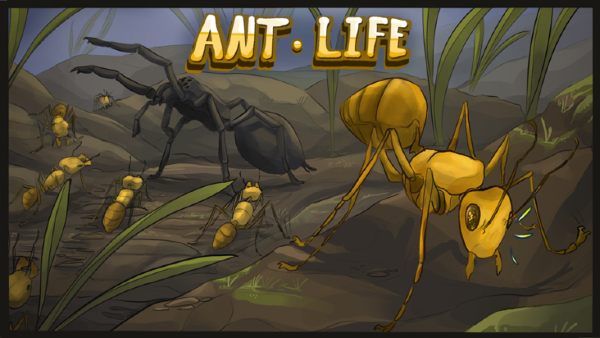 Last Updated on 23 November, 2022
Ant Life Roblox Controls – The keys and key combinations with which to perform all the actions available in the game
Ant Life Roblox Controls – Full List
PC – Keyboard Controls
These are all the controls and keybinds for PC – Keyboard:
W: Move forward
A: Move to the left
S: move backwards
D: Move to the right
Shift: Sprint
Feed: T
Rest: R
Lay egg: E
Light Bite: Click
Eat or Drink: Click
Grab: Hold down click
Grab body part or eggs: I
Heavy bite: Hold and click
Jump: Space
Fly: Space + Space (Double Jump)
Send message to the entire colony: Q
Build (hold dirt and press B again to place it): G
Destroy some terrain or Dig: F
Light: L
Have we left a key? Is there an action that you do not know how to perform? Leave us a comment and we will try to solve your doubts as soon as possible
The game is still in its beta version and many changes are expected, so we will update this guide as soon as new keyboard and key configurations are confirmed.
Mobile Controls
The game is still in the development phase, and we do not recommend playing from your mobile device, there are still a few functions to be incorporated.
We will update this guide once the mobile controls are ready
If despite the recommendation you want to try to play from your mobile, the logic is the same to attack, pick up things, jump, move or fly
Ant Life Roblox Controls – Protein
There is no key related to protein, it is a resource that you must farm by killing players or NPCs. You will gain x1 proitein for killing anything (players or Npcs) and you will lose x1 protein for dying to another player
Tip: find a crazy ant colony and raid it (yellow crazy ants are very weak)
Other Controls Guides – PC Keyboard, Playstation & Xbox:
Other Roblox Controls Guides: