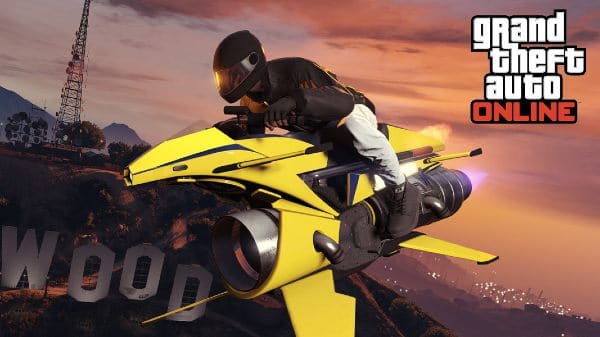 Last Updated on 26 April, 2023
GTA Oppressor Mk2 Controls – The default control settings and how to change the vehicles controls in GTA 5
GTA Oppressor Mk2 Controls
These are the default controls on your keyboard
W – accelerate
S – brake
A – turn left
D – turn right
Left Shift or Numpad 8 – pitch forward
Left Ctrl Numpad 5 – pitch backward
X – boost
Space bar – fold in winglets & descend vertically
Mouse right button – Missile fire
Hold Mouse left button – Aim
Recommended: assign Numpad 0 to shoot (aim while driving) as secondary
How to change Oppressor Mk II Controls?
Of course you can change the default controls if you want:
Settings > Keybinds > Vehicles
And you can edit the primary and secondary key, so you can try other settings without modifying the current one, using the secondary keys.
We recommend that you do tests until you find the keyboard configuration that you like the most
If you need help changing controls, check this video guide, by TP Solver
And here are some tips to fly and land easier, video guide by Nizeon
We hope that this guide has been useful to you and that it does not take long to master the Oppressor Mk2, a totally OP vehicle with which you will enjoy and with which you will not be able to stop playing once you try it and master it.
Other Controls Guides – PC Keyboard, Playstation & Xbox: