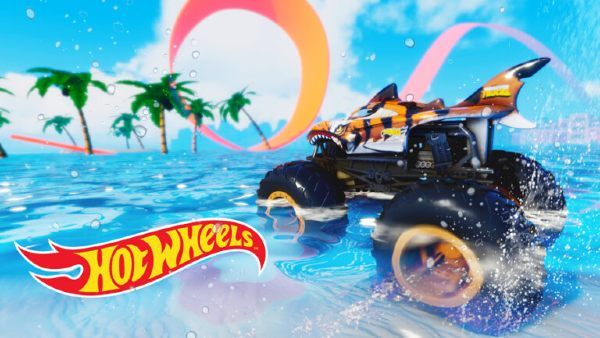 Last Updated on 1 July, 2022
All the valid Hot Wheels Open World Codes in one updated list – Roblox Games by Hot Wheels Official by Gamefam – Redeem these codes and receive exclusive itms like the 5 Alarm Monster Truck or the Hi-Tech Missile
Hot Wheels Open World Codes – Full List
Redeem these codes and receive exclusive itms like the 5 Alarm Monster Truck or the Hi-Tech Missile
Valid & Active Codes
loot – redeem this code and receive a 50k coins (New)
35K – redeem this code and receive a 5 Alarm Monster Truck
25K – redeem this code and receive a Hi-Tech Missile
We will keep this list updated, come back in a few days, or after the next update to check if there are new codes to redeem
Hot Wheels Open World Social Media Channels, where they announce new codes:
Twitter: @RobloxHotWheels
Discord: Gamefam
Youtube: Hot Wheels Gaming
Roblox Group: https://www.roblox.com/groups/7661178/Hot-Wheels-Official-by-Gamefam#!/about
Hot Wheels Open World Expired codes
These are the expired codes (no longer work) so far
PRESTUNTS – redeem this code and receive a paint
Monster – redeem this code and receive a Monster Truck
Hot Wheels Open World Codes – How to Redeem?
Find the menu button (left side) and click on it, then click on the arrow after settings and reach the codes section, enter the codes in the new window and click on redeem to claim your gifts
If you want a video tutorial, check this Gaming Dan's video guide where you can learn how to Redeem these codes
How to play Hot Wheels Open World? Roblox Game by Hot Wheels Official by Gamefam
Monster Truck island is open
Thank Your for the 35k likes Use code '35k' for the 5 Alarm Monster Truck!
Thanks for the 25k likes! Free car, use code > 25k
75K Favorite goal smashed! Premium Pet code will be released soon!
The Only official Hot Wheels Roblox Game is now live
Get in the driver's seat and explore Hot wheels open world Quest, stunt, and race around in legendary vehicles in one of the largest maps on Roblox!
Hang out with friends and compete in races
Collect Hot Wheels cars, upgrade them, and customize your ride
Drive around an epic map filled with stunt tracks, giant loops and hidden collectibles
Go on quests to help you unlock new vehicles
Game Director – Joe Ferencz – Twitter @joeferencz
Producer & designer – Jay Sobel – Roblox= watchthisnub
Hot wheels and associated trademarks and trade dress are owned by, and used under license from, Mattel. ©2020 Mattel.
More Codes – Other Games
Have you enjoyed the codes? Looking for another game's codes? Find them here, more than 300 roblox games with their valid codes updated lists
Hot Wheels Open World, by Hot Wheels Official by Gamefam > Here