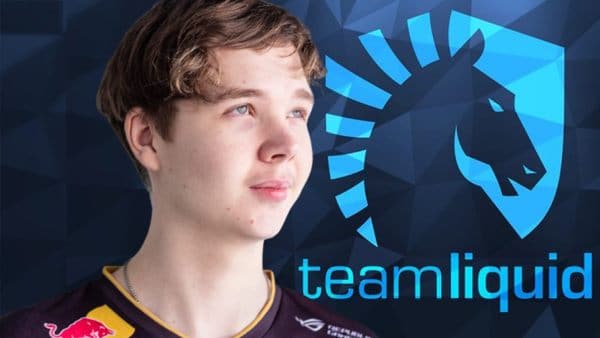 Last Updated on 25 January, 2023
Jamppi Valorant Settings – Crosshair, Mouse Sensitivity, Keybinds, Radar, Video Settings, Gear, PC & Setup – To play like the pro, nothing better than their settings
All Team Liquid Player Settings – Jamppi
Jamppi Valorant Settings – Mouse Sensitivity
VAXEE OUTSET AX
DPI: 800
Sensitivity: 0.42
eDPI: 336
Hz: 1000
Scoped Sensitivity M: 1.009
Windows Sensitivity 6
Sensitivity is arguably the most personal aspect of the entire setup, and it depends a lot on the style of play. Do not rule out consulting the sensitivities of other pro
Jamppi Valorant Settings – Keybinds
LOGITECH G915 TKL
Walk: L-Shift
Crouch: L-Ctrl
Jump: Space Bar
Use object: F
Equip:

Primary Weapon: 1
Secondary Weapon: 2
Melee Weapon: 3
Spike: 4

Use & Equip Ability:

1: C
2: Q
3: MB4
Ultimate: X
A very standard keyboard configuration, like almost all Valorant players
Jamppi Valorant Settings – Crosshair
Color: White
Outlines: On /1 / 1
Center Dot: On / 1 / 3
Inner Lines: Off
Outer Lines: Off
Fade / Movement / Firing Error: Off / Off / On (1)
Jamppi Valorant Settings – Radar
Rotate / Fixed Orientation: Rotate / Based on Side
Keep Player Centered: On
Minimap Size: 0.94
Minimap Zoom: 0.594
Show map region names: Always
Minimap vision cones: On
Jamppi Valorant Settings – Video Settings
The graphic configuration hardly varies from one pro to another, minimum qualities for maximum speed, what is essential is that you have a good graphics card
General Settings
ASUS ROG XG258Q
Display mode: Full Screen
Resolution: 1440×1080
Frame Rate Limit: Unlocked
Nvidia reflex:
Graphics Quality
NVIDIA GEFORCE RTX 2080 TI
Material Quality: Low
Texture Quality: Low
Detail Quality: Low
UI Quality: High
Vignette: On
VSync: Off
Anti Aliasing: None
Anisotropic Filtering: 1x
Improve Clarity: On
Bloom: On
Distortion: On
First Person Shadows: On
Jamppi Valorant Settings – Gear & PC
The performance of your team, along with the connection, is key
Gear
Monitor: Asus Rog Xg258Q
Mouse: Vaxee Outset Ax
Mousepad: Vaxee PA
Keyboard: Logitech G915 TKL
Headset: Logitech G Pro X Wireless
PC
CPU: ??
GPU: Nvidia Geforce RTX 2080TI
Mainboard: ??
Memory: ??
Case: ??
Liquid cooling: ??
SSD: ??
Power Supply: ??
FANS: ??
Setup
Microphone: ??
ARM: ??
Mixer: ??
Webcam: ??
Chair: ??
Other Pro Settings Guides:
Jamppi Gameplay
Check out how the Jamppi configuration works in this video with the best Team Liquid player gameplays to see if you like it, copy his settings and play like a pro