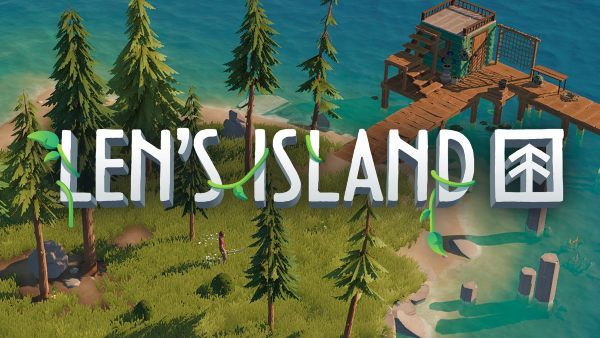 Last Updated on 19 July, 2022
Len's Island Cheats – the best cheat trainer or cheat engine, steps to install the cheats, and the full list of console commands available
Also visit the guide: Len's Island Map
Len's Island Cheats – How to Install
These are the steps to install the Cheat Trainer that will give you access to the game cheats:
Donwload the CT File from here
Install the cheat enfgine
Double-click the .CT file in order to open it.
Click the PC icon in Cheat Engine in order to select the game process.
Keep the list.
Activate the trainer options by checking boxes or setting values from 0 to 1
Len's Island Cheats – List of Commands
This is the complete list of console commands that you will have available once you install the Cheat Trainer
save – Saves the game.
settime <time> – Sets the time. (24 hours format)
setday <day> – Sets the day (between 1-31).
timescale <time> – Sets the timescale.
fastfwd <true/false> – Speeds up time.
bp <level> – Sets the player's backpack to a specified level.
give <amount> – Gives the player a specified amount of each resource.
god <true/false> – Enables/Disables God mode.
heal <amount> – Heals the player by a specified amount.
hurt <amount> – Hurts the player by a specified amount.
load <scene> – Loads a scene by the build index.
help – Shows a list of all commands.
daylength <minutes> – Sets the length of each day in minutes.
feed <amount> – Adds a specified amount to the hunger bar
starve <amount> – Removes a specified amount from the hunger bar
sethunger <amount> – Sets the hunger to a specified value.
debug – Toggles the debugger.
About the Game
Build, fight, farm and explore. Experience your own path. Whether it's building the home of your dreams, tending to your crops and watching the sun go down; or explore the mysteries of the Island and the darkness underneath, but you may want to take a sword with you.
You're new to town, with only the tools in your backpack and a can-do attitude you build a new life for yourself on the beautiful island nearby.
Unravel the dark secrets the island holds as you venture deeper into the caves to search for what past travellers have sought after.
Len's Island is a blend of peaceful building, farming and crafting, mixed with intense combat, dungeon battles and exploration.