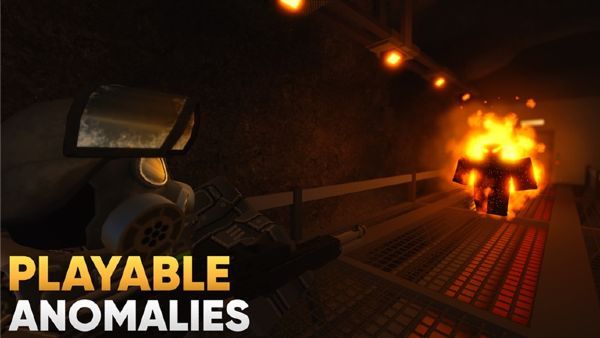 Last Updated on 2 November, 2022
All the valid SCP Site 76 Codes in one updated list – Roblox Games Yellow Gearworks – Redeem these codes and get some cash & shards for the SCP inspired secret prison compound responsible for containing both inmates and SCPs
SCP Site 76 Codes – Full List
Redeem these codes and get some cash & shards for the SCP inspired secret prison compound responsible for containing both inmates and SCPs
Valid & Active Codes
1YEAR: Code Gift: 7,500 cash ingame
If you want more codes, play & like the game, then visit our site at least weekly, we will keep the list updated with new codes and also their rewards
SCP Site 76 Social Media Channels
Discord: Yellow Gearworks
Twitter: @YGearworks
Roblox Group: https://www.roblox.com/groups/3363833/Yellow-Gearworks#!/about
SCP Site 76 Expired codes
As you can see codes expire, so stay tuned:
NOWFREE: Code Gift: 5,000 cash ingame
OLDMAN: Code Gift: 10 shards ingame
10KLIKES: Code Gift: 10,000 cash ingame
SCP Site 76 Codes – How to Redeem?
Once you enter a game (not in the lobby), find the codes button in the left menu, click on the bird, enter & redeem the code
Here you can learn to redeem codes (video by youtuber Gaming Dan)
How to play SCP Site 76? Roblox Game Yellow Gearworks
Follow us to be notified when the game is updated!
Welcome to Site-76, an SCP inspired secret prison compound responsible for containing both inmates and SCPs! Understaffed and wild, breakouts are a regular occurrence.
Play as a Foundation member labouring to keep the facility functional and arrest delinquents, a prisoner seeking to escape, or contain SCPs in this chaotic sandbox brawl!
Start riots, disguise as other players, release (or play as!) SCPS to cause mayhem, take up contracts to assassinate players, begin heists to steal strange objects for a mysterious organisation and destroy foundation machinery to impede their jobs!
But remember, if the situation gets out of control, then the facility itself may be sacrificed in an explosion of nuclear proportions!
Type /name for custom names.
4 Foundation Staff are needed for stats to save in VIP servers.
Creative Commons Attributions: https://devforum.roblox.com/t/455593
More Roblox Codes – Other Games
Have you enjoyed the codes? Looking for another game's codes? Find them here, more than 300 roblox games with their valid codes updated lists
SCP Site 76, Yellow Gearworks > Here