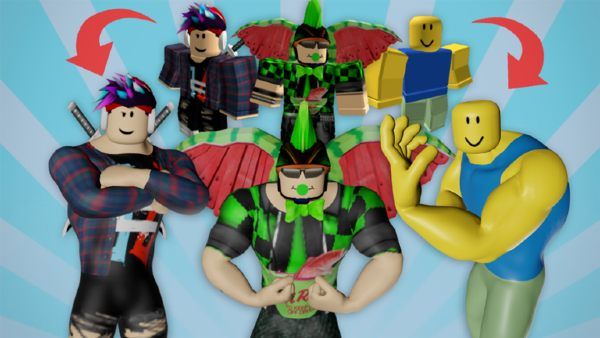 Last Updated on 7 May, 2023
All the valid Bulked Up Codes in one updated list – Roblox Game by mPhase – Redeem these codes for gifts and destroy everything in your path with a massive body and an arsenal of powerful abilities
Bulked Up Codes – Full List
Valid Codes
Redeem these codes for gifts and destroy everything in your path with a massive body and an arsenal of powerful abilities
These are all the valid codes,
There are currently no working codes
We will keep this codes list updated, stay tuned
Bulked Up social media channels:
Twitter: @mPhase_RBLX
Discord channel: https://discord.com/invite/QCbNXKgfPg
Youtube: ??
Join Roblox Group: https://www.roblox.com/groups/10587104/mPhase#!/about
Bulked Up Expired Codes
These codes don't work anymore:
Bulked Up Codes FAQ – How to Redeem?
These are the steps to redeem codes:
At the moment there are no codes available, we will update this list as soon as there is any news about it, codes that you can redeem, gifts, or a redemption system incorporated into the game
See how the youtuber Gaming Dan Redeems these codes in this video:
How to play Bulked Up ? Roblox Game Bulked Up
City Update is life
New World: Travel to the city map and destroy new buildings!
New Feature: Run over NPCs and cause mayhem with cars!
Bulked Up is a sandbox game about destroying everything in your path with a massive body and an arsenal of powerful abilities!
Join the group to claim a reward in the shop every day!
https://www.roblox.com/groups/10587104/mPhase
Premium players can claim an additional reward in the shop every 6 hours.
Buy a private server to get access to sandbox mode: infinite items, admin abilities, and more! Visit the shop in-game to learn more.
In-game music by V4LKIN. All sounds can be used in videos!
This game is still in development. I'm working on tons of new features, so stay tuned—and remember to leave a like!
Other Roblox Bulked Up Guides: Script Pastebin
More Roblox Codes – Other Games
Have you enjoyed the codes? Looking for another game's codes? Find them here, more than 300 roblox games with their valid codes updated lists. But check these top games:
Bulked Up, by mPhase, Roblox Game Site > Here