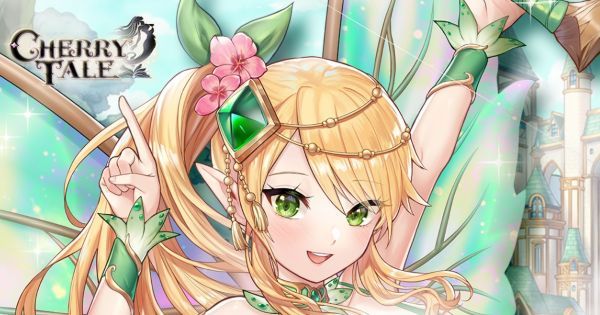 Last Updated on 29 March, 2023
Cherry Tale Tier List & Reroll Guide – How to Reroll, what you should aim for, and the Tier List – Target Characters ranked from Tier S to Tier D)
More Cherry Tale Guides: Codes
Rerolling is quite simple, you just have to complete the tutorial and the game is prepared so that you can reset your account in two minutes if you don't like the characters you get, so it is advisable to reroll until you get good characters
Cherry Tale Tier List & Reroll Guide – Tier List
Try to aim for Tier S, they are very easy to get, and at worst some Tier A, which are also pretty good.
Tier S
Tier S are the best characters of the game, really OP:
The best heroes who can help you fight enemies are found in the S Tier of the Cherry Tale Tier List. They are available at any time during the game and will help you win. Characters in the S Tier typically have good attack and defense stats, which strengthens your squad.
Tier A
Tier A are quite good characters, not the best but almost
A Tier can fight rather well and can be helpful in the middle to late stages of the game, but they are unquestionably inferior to S Tier. Get A Tier characters on your team if you are able to pull any.
Tier B
Tier B are average characters, choose them if you like them:
The Cherry Tale Tier List's B Tier heroes are definitely rather weak in the later stages of the game, although they can be helpful in the middle. You can always use them even when they don't have amazing stats.
Tier C
Tier C are below the average characters, so if you use them, let it be because you like them a lot.:
Once the early game is through, C Tier heroes are not very valuable and should be avoided. They won't be able to deliver you the required wins because they have poor numbers.
Cherry Tale Tier List & Reroll Guide – Reroll Steps
These are the steps to reroll:
Launch the game Cherry Tale on your mobile device, Android & iOS
Login to the game using a guest account.
Complete the tutorial and you will get multiple characters as a reward.
If you did not get the desired character, log in to the game using another guest account and repeat the same process until you get the desired character.
FAQ – What should you aim for?
Just go for Floofy Wolfy or Devilish Cutie they are the best characters, check the tier list above
More reroll guides: