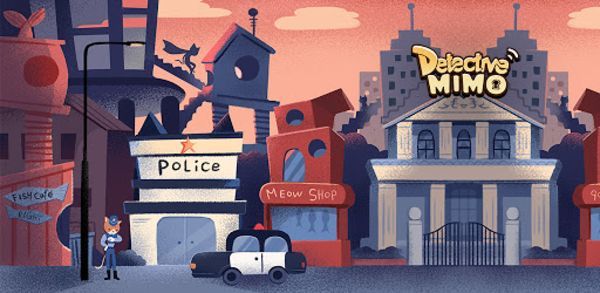 Last Updated on 29 September, 2021
Detective Mimo Walkthrough – we will provide you the locations, the clues and also the puzzle solutions to always catch Cat Rogue
Detective Mimo Walkthrough – Part 1
Detective Mimo Walkthrough – Part 2
Detective Mimo Walkthrough – Part 3
Detective Mimo Walkthrough – Part 4
Part 5
Part 6
There is a bright shining City hidden in the Kingdom of CAT called Shrimp. An amazing place with luxurious facilities such as Cat Beauty Salon, fish café and MEW Bank.
Shrimp attracts thieves from whole country. The most mysterious and rich place called MEW bank is the primary target.
One day, a renowned thief proclaimed that he would invade the bank and loot all the treasures.
Shrimp needs detective Mimo. A policecat who has long guarded the city bravely to stop the crime!
After conquering obstacles and solving puzzles, Mimo finally met the thief. But, to her surprise, the thief told her another story that will change Mimo's life forever.
Other Walkthrough