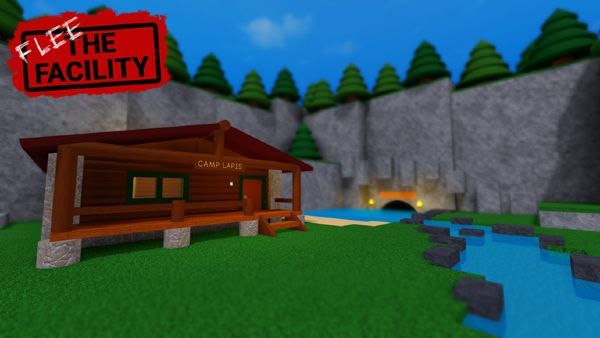 Last Updated on 4 February, 2023
All the valid Flee the Facility Codes in one updated list – Roblox Games by A W Apps – Escaping would be easier with some booster code, so we hope you find them useful
Flee the Facility Codes – Full List
Escaping would be easier with some booster code, so we hope you find them useful
Valid & Active Codes
There are currently no valid codes
Currently there are no codes, but how there is reason to think that they will include them in the coming weeks, we leave this article. As soon as the first code can be redeemed at Flee the Facility, we will inaugurate this list, don't miss it!
Anyway, you can also redeem the Roblox Promocodes
Flee the Facility Social Media Channels, where they announce new codes:
Twitter: @A_W_Apps
Discord: AW Apps Community
Youtube: ??
Roblox Group: https://www.roblox.com/groups/3182154/A-W-Apps#!/about
Flee the Facility Expired codes
There are no expired codes so far, but there are no valid ones either
Flee the Facility Codes – How to Redeem?
In this section you can consult any questions about the redemption system and the steps to redeem
Here, in this video tutorial, you can learn to redeem codes (video by youtuber Gaming Dan)
How to play Flee the Facility? Roblox Game by A W Apps
Run, Hide, Escape! Run from the beast, unlock the exits, and flee the facility!
This game runs well on phones, tablets, PC, and Xbox.
Now translated to French, German, Korean, Chinese (Simplified), and Chinese (Traditional)
Join the group: https://www.roblox.com/groups/group.aspx?gid=3182154
Follow on twitter @A_W_Apps to stay up to date on what's new and coming soon
Credits
Lead Developer: MrWindy (twitter: @A_W_Apps)
Thumbnail Artist: KongfuDojo (twitter: @KongfuDojo)
Item Designs: AvidAethon, magicmage12345, Quaadra, MrWindy
Latest Update [4/11/21]
Minor changes to the anti-cheat. Should have less false positives for laggy players now.
[4/10/21]
Updated no clipping anti-cheat to kick players using hacks. Hacks are not fair to other players who just want to have fun playing a game.
[2/12/21]
Fixed a bug with trading in the trading post.
If you found this guide helpful, you might also want to take a look at these Flee the Facility guides:
More Codes – Other Games
Have you enjoyed the codes? Looking for another game's codes? Find them here, more than 300 roblox games with their valid codes updated lists
Flee the Facility, by A W Apps > Here