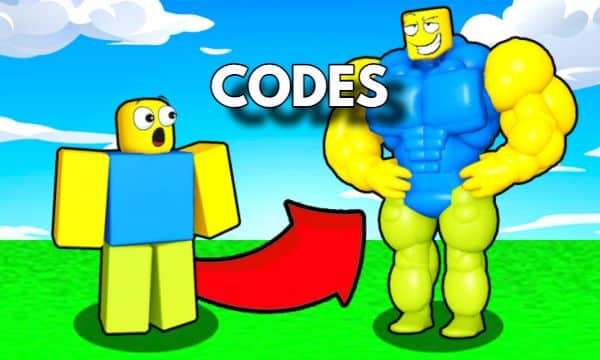 Last Updated on 3 December, 2023
All valid Grow Strong Simulator Codes in one updated list – Roblox Game by Happy Simulators – Redeem these codes for in-game money, boost, consumables, items and more
Grow Strong Simulator Codes – Full List
Valid Codes
Redeem these codes for in-game money, boost, consumables, items and more
These are the valid codes,
strong100 – Code reward: some in-game freebies like boosts
launch250 – Code reward: some in-game freebies like boosts
We will keep this codes list updated, stay tuned, so we recommend that you visit us from time to time to see if we have updated this article. We recommend you to add in favourites webs (clicking Ctrl + D).
Grow Strong Simulator social media channels:
Twitter: @HappySimulators
Discord channel: ??
Youtube: ??
Join Roblox Group: https://www.roblox.com/groups/15173103
Group Happy Simulators! More Games: no group
Grow Strong Simulator Expired Codes
These codes don't work anymore:
FAQ – How to Redeem?
These are the steps to redeem codes:
Launch Roblox Grow Strong Simulator on your PC or mobile device.
Click on the Twiiter button on the side of the screen.
Copy & Paste a valid Code and add it in the empty text box.
Click Redeem in the button.
Enjoy with your free rewards.
See how the youtuber Gaming Dan Redeems these codes in this video:
How to play Grow Strong Simulator? Roblox Game by Happy Simulators.
Welcome to Grow Strong Simulator!
Welcome to this exciting strength-building game where you become bigger and stronger by lifting weights! Use the special code "strong100" and hit the "like" button for an in-game boost.
Here are the key features of the game:
Strength Training: Lift weights to boost your power.
Rebirth Mechanism: Unlock new gyms and get more rewards with every rebirth.
Collectibles: Accumulate gems to unlock exceptional pets and skins.
Player vs Player (PvP): Battle other players to claim the title of 'the strongest'.
Leaderboards: Compete with others to rank higher on the leaderboards.
Additionally, by joining Happy Simulators, you can unlock a group chest. Remember to favourite the game for updates and click the "Follow" button for immediate notification on new updates.
Keywords: Strength Building Game, Player vs Player, Rebirth Mechanism, Collectible Skins and Pets, Leaderboards, Online Multiplayer Game.
More Roblox Codes – Other Games
Have you enjoyed the codes? Looking for another game's codes? We recommend you to add in favourites webs (clicking Ctrl + D)
Find them here, more than 300 roblox games with their valid codes updated lists. But check these top games:
Grow Strong Simulator, by Happy Simulators., Roblox Game Site > Here