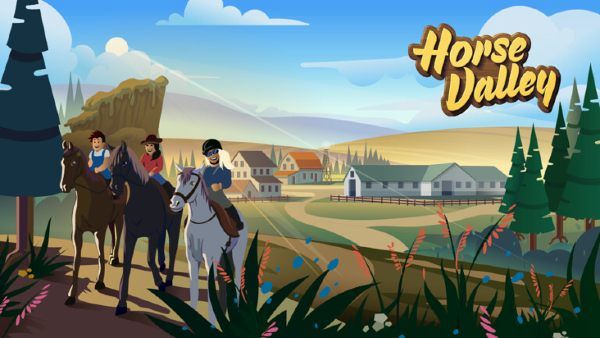 Last Updated on 1 October, 2021
All the valid Horse Valley Codes in one updated list – Roblox Games by SirMing – Get CP, XP, improve your stats and earn some in-game items with these promo codes
Horse Valley Codes – Full List
Get CP, XP, improve your stats and earn some in-game items with these promo codes
Valid & Active Codes
There are currently no valid codes
Horse Valley is a SirMing game made in 2019, and there is currently no code that you can redeem. Although it is constantly being updated, the latest update included the Daily Tasks. So surely there is still a lot of content to come, and of course, it is very possible that at some point the gift codes will end up arriving, to get more CP or XP. While we wait we leave this article so that you can consult any news about it
Anyway, you can also redeem the Roblox Promocodes
Horse Valley Social Media Channels, where they announce new codes:
Twitter: @HorseValleyGame
Discord: Horse Valley
Youtube: ??
Roblox Group: https://www.roblox.com/groups/2845692/Ming-Studios#!/about
Horse Valley Expired codes
There are no expired codes so far, but there are no valid ones either
Horse Valley Codes – How to Redeem?
In this section you can consult any questions about the redemption system and the steps to redeem
Here, in this video tutorial, you can learn to redeem codes (video by youtuber Gaming Dan)
How to play Horse Valley? Roblox Game by SirMing
Ride and train beautiful horses, build your ranch and solve mysteries with friends in the fantastic world of Horse Valley!
Experience Update!
Daily tasks
Doubled CP earnings for most methods
Stars have 25% chance to give 4x more XP
Wild Mode now requires level 20 instead of 40 on all stats
Fixed Clubs Leaderboard
Fixed mount teleporting you and horse colliding with invisible wall
Make sure to hit the FOLLOW button to get notified when new updates drop!
More Codes – Other Games
Have you enjoyed the codes? Looking for another game's codes? Find them here, more than 300 roblox games with their valid codes updated lists
Horse Valley, by SirMing > Here