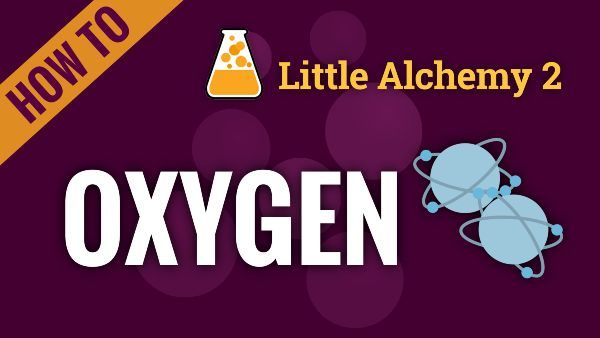 Last Updated on 7 December, 2022
How to make Oxygen in Little Alchemy 2 – Step-by-step Recipes, how to get the ingredientes, Oxygen as ingredient and some tips
How to make Oxygen in Little Alchemy 2 – Recipes
There are four possible recipes to create a Oxygen:
Sun + Algae
Sun + Grass
Sun + Plant
Sun + Tree
Carbon Dioxide + Algae
Carbon Dioxide + Grass
Carbon Dioxide + Plant
Carbon Dioxide + Tree
We mark the third recipe (Sun + Plant) in bold because it is the easiest recipe to get. And then we will explain how to get both ingredients
How to make Plant?
These are the steps to make Plant:
Earth + Earth = Land
Land + Land = Continent
Continent + Continent = Planet
Planet + Air = Atmosphere
Water + Atmosphere = Cloud
Cloud + Water = Rain
Water + Water = Puddle
Puddle + Puddle = Pong
Pond + Pond = Lake
Fire + Fire = Energy
Energy + Cloud = Lightning
Lightning + Lake = Life
Life + Land = Animal & Soil
Rain + Soil = Plant
Now that you have the Plant, you are missing the second ingredient of the recipe:
How to make Sun?
These are the steps to make Sun (The recipes of some elements are in the previous section)
Air + Cloud = Sky
Fire + Sky = Sun
Now you can combine Plant + Sun and get your Oxygen
How to make Oxygen in Little Alchemy 2 – Uses
Then you will need the Oxygen as an ingredient for the following recipes
Carbon Dioxide:

Oxygen + Animal
Oxygen + Bird
Oxygen + Fish
Oxygen + Human

Ozone:

Oxygen + Electricity
Oxygen + Oxygen

Rust:

Oxygen + Metal
Oxygen + Steel

Scuba Tank:
Small:
Vinegar:
Little Alchemy 2 is a minimalist, distilled crafting game. Mix items starting with only air, water, earth and fire to discover planets, spaceships and unicorns!
Mix items and create the world from scratch! Discover interesting items accompanied by funny descriptions and lose yourself exploring the huge, exciting library!
Other Items Recipes & Guides: