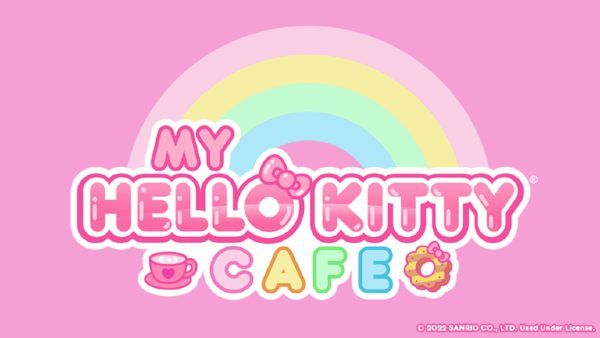 Last Updated on 6 August, 2022
All the valid My Hello Kitty Cafe Codes in one updated list – Roblox Game by Rock Panda Games – Redeem these codes for in-game gifts to create, manage, and decorate your very own Hello Kitty Cafe
My Hello Kitty Cafe Codes – Full List
Redeem these codes for in-game gifts to create, manage, and decorate your very own Hello Kitty Cafe
Valid & Active Codes
These are all the valid codes
SMALLGIFT: Redeem this code for in-game Diamonds (New)
LIKEKITTYHL2: Redeem this code for in-game Diamonds
LIKEKITTYXK2: Redeem this code for in-game Diamonds (250k Likes code)
LIKEKITTYKD2: Redeem this code for in-game Diamonds (150k Likes code)
LIKEKITTYFD2: Redeem this code for in-game Diamonds (100k Likes code)
LIKEKITTYDD2: Redeem this code for in-game Diamonds (80k Likes code)
LIKEKITTYGD2: Redeem this code for in-game Gems (60k Likes code)
LIKEKITTYED2: Redeem this code for in-game Diamonds (40k Likes code)
LIKEKITTYQD2: Redeem this code for in-game Decoration (20k Likes code)
LIKEKITTYBD2: Redeem this code for in-game Gems
LIKEKITTYAD2: Redeem this code for in-game Sunflower
LIKEKITTYCD2: Redeem this code for in-game Ticket
Next Code at 20k liks
More codes to redeem soon, stay tuned
Rock Panda Games ROBLOX Social Media Channels
Discord: RockPandaGames
Twitter: @RockPandaGames
Youtube: ??
Roblox Group: https://www.roblox.com/groups/8252064/Rock-Panda-Games#!/about
Expired codes
These codes are no longer work:
R6P8GM5KH2KC: Redeem this code for in-game father's day card
PDABP62: Redeem this code for in-game Diamonds (Special Code)
cctxbp: Redeem this code for in-game 5 Gacha Tickets (Special Code)
thankyou: Redeem this code for in-game 300 gems (Special Code)
Leave us a comment if you find more codes, so we can keep the list updated
My Hello Kitty Cafe Codes – How to Redeem?
These are the steps to redeem codes
Launch Rock Panda Games and press the Shop button on the right side of the screen.
Press the Codes button on the bottom of the Shop window.
In the text box, enter the code exactly as it appears in the list above.
Press the Redeem button to claim your reward!
How to play My Hello Kitty Cafe? Roblox Game by Rock Panda Games
Welcome to My Hello Kitty Cafe!
Join @HelloKitty and Friends in a supercute world full of fun and sweet surprises.
Create, manage, and decorate your very own Hello Kitty Cafe while with new friends along the way.
Like reward goal
1000 likes Code:LIKEKITTYBD2
5000 likes Code:LIKEKITTYAD2
10k likes Code:LIKEKITTYCD2
20k likes Mystery Gift
40k likes Mystery Gift
60k likes Mystery Gift
Join the group for a daily bonus! Script Pastebin
For more exciting news, make sure to follow us!
Once serve 1000 customers you will obtain a badge and a Cinnamoroll backpack. It will be in your own avatar, you can find it in your accessories.
Officially partnered with #SanRio® the "My Hello Kitty Cafe" game is coming to Roblox on April 25th at 16:30 (PST) ! Mark the date and get ready to meet #hellokitty and her friends!
More Roblox Codes – Other Games
Have you enjoyed the codes? Looking for another game's codes? Find them here, more than 300 roblox games with their valid codes updated lists. But check these top games:
Rock Panda Games, by Rock Panda Games > Here