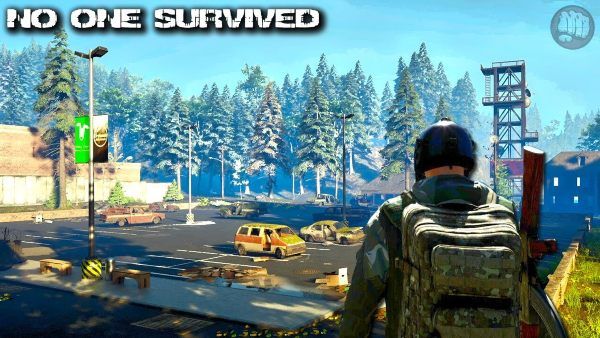 Last Updated on 14 July, 2023
No One Survived Map – High resolution map, updated and zoomable, and the best places to get Loot – Trader's Location & Materials Location
No One Survived Map – Full Map
High resolution map, click to enlarge
No One Survived Map – Best Locations for Loot
Now that you have the map, you may be interested in some more information about the most interesting places to get good loot
Trader's Location
There are 9 traders on the entire map, and each of them sells something unique. For example, the book vendor sells books that you can read to pick up new skills, and the clothing vendor is where you can buy equipment. Although I'm not sure what kind of animals they sell, there is a live stock vendor.
There is a food stand where you may buy canned goods and other food items. A vendor selling solar panels and medical supplies, including bandages, is present. The best solar panel is the 300KW model, although they are very expensive to produce. Solar panels are utilized for the solar panels you build.
There is a schematic's vendor also
Material's locations
There are many places to find supplies, including a military base, an industrial area, a limestone cave, and more. Each supply and location are listed below.
Industrial area: Solar Panels, Fuel, Eng, Metal, Books.
Airfield, Known as "Airport" Guns, Ammo, Clothes.
Another industrial area, Solar Panels, Inverters, Oil, Fuel, Plastic.
Concrete and ore plant, It's in the name.
City, Mall, Clothes, and electronics, Mall is deadly due to the 2 crawlers and Z's
Miltary Barracks, Guns, Ammo, Clothes, Eng, Books.
Truck yard: It's in the name again.
Anout No One Survive
In the multiplayer survival sandbox game "No One Survived," keep an eye on your character's health and those threatening zombies. In the post-apocalyptic world, you must scavenge for valuable items, construct a shelter, and more. Learn the skills you need, such as those in manufacturing, civil engineering, metallurgy, electrical chemistry, and fabrication of weaponry. Build more cutting-edge tools with this information to help you survive in this world.
There are more than 400 products, several synthetic formulations, advancements in technology, and the ability to unlock stronger formulas.
Design your own home with the help of about 150 buildables while fending off the zombie attack. Building load-bearing is built on a special beam-column system, and in order to construct a lovely and lovely home, you must plan your own beam-column construction sensibly.
More Map Guides