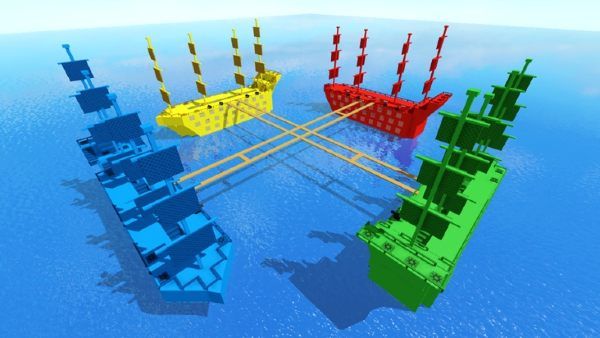 Last Updated on 29 November, 2022
All the valid Pilfering Pirates Codes in one updated list – Roblox Games by LawlR – Any pirate could use some help, and if it's free gifts in the form of a code, all the better
Pilfering Pirates Codes – Full List
Any pirate could use some help, and if it's free gifts in the form of a code, all the better
Valid & Active Codes
There are currently no valid codes, but join the Roblox group to get 2k Gold, link:
https://www.roblox.com/groups/8886210/Pseudostudio#!/about
Many games take time to incorporate codes into the game, as they prefer to consolidate their player base before doing so. And that could be the case with Pilfering Pirates, since it is a relatively new game, from December 2020. So let's not rule out that in the near future we see LawlR and his team incorporating the rewards in the form of redeemable gift codes. If this is the case, of course and as always, here, on this page, we will inform you of any news
Anyway, you can also redeem the Roblox Promocodes
Pilfering Pirates Social Media Channels, where they announce new codes:
Twitter: ??
Discord: ??
Youtube: ??
Roblox Group: https://www.roblox.com/groups/8886210/Pilfering-Pirates-Group#!/about
Pilfering Pirates Expired codes
There are no expired codes so far, but there are no valid ones either
Pilfering Pirates Codes – How to Redeem?
In this section you can consult any questions about the redemption system and the steps to redeem
Here, in this video tutorial, you can learn to redeem codes (video by youtuber Gaming Dan)
How to play Pilfering Pirates? Roblox Game by LawlR
Latest version: 1.14.2 — Version is displayed at the top of the screen
Sparks has left Pilfering Pirates! You will no longer be able to get the badge on new servers, however if you got the badge then you get to keep Sparks' launcher until the Metaverse event ends
Pilfering Pirates is a brickbattle fighting game inspired by Black Pearl vs Flying Dutchman and Doomspire Brickbattle
The goal of the game is to destroy all of the enemy spawns while protecting your team's spawns
Get gold by winning matches or by stealing it from enemy ships and spend it on trails for your weapons or new boats
What kind of updates would you like to see? Let me know in the official community group and also get 2000 Gold:
https://www.roblox.com/groups/8886210
More Codes – Other Games
Have you enjoyed the codes? Looking for another game's codes? Find them here, more than 300 roblox games with their valid codes updated lists
Pilfering Pirates, by LawlR > Here