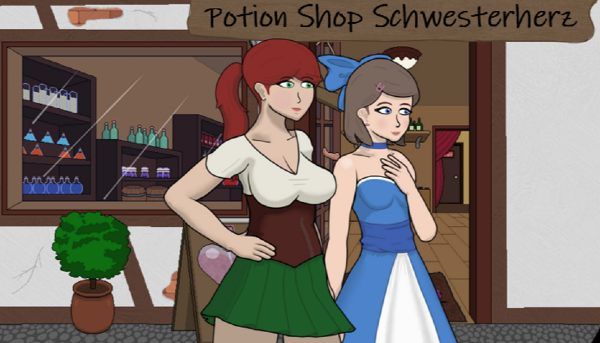 Last Updated on 4 May, 2022
Potion Shop Schwesterherz Cheats – Infinite Money, Max Health & Stamina, no clothes, remove gossip, and more funny cheats
Potion Shop Schwesterherz Cheats – Full List
These are all the available cheats:
nude or standard > to remove clothes
profit > add 1000 money
medicine > max health & stamina
favor > remove gossip
nun or whore > to adjust inhibition
lewd or reserved > to adjust libido
Some cheats like the money cheat can be used as many times as you want. So in the case of money it basically means infinite money. In the case of other cheats like Max Health & Stamina, you can use it again if it drops from max, so you will always have max health & stamina
It seems that the cheats continue to work after the latest updates of the game and after the version changes, if they stop working for you, leave us a comment so that we can correct it
Potion Shop Schwesterherz Cheats – How to Redeem
These are the steps to redeem codes in-game:
Launch Potion Shop Schwesterherz on your PC
Start a new game or continue a previous game (you have to be playing to use the cheats)
Click on settings (upper right corner of the screen)
Click on Game
Enter the cheat of your choice and press enter (you can copy and paste the cheats from our list)
Enjoy the cheats!
About the Game
This game is in a very early state. You, the player, is controlling Sonja, the girl that roams the forest and collects ingredients to make potions. Sonja found out that only c** makes her potions work, so she is collecting those important essences from various creatures in the woods.
Meanwhile, her sister Linda is running the shop. Being a shopkeeper and selling all those potions just increases her s** drive, leading her to make l*** to random costumers. Luckily Sonja is able to talk into her concious. On the other hand Linda could make some extra coins this way…
Other Cheats & Walkthrough: