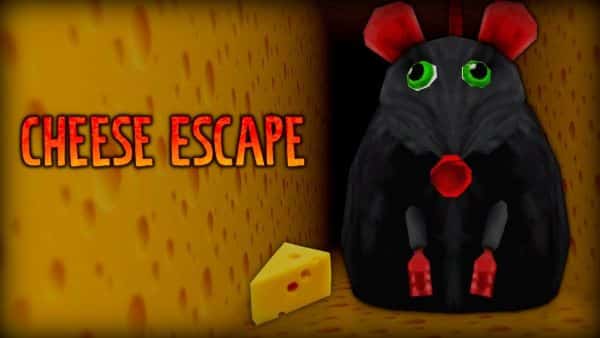 Last Updated on 23 March, 2023
Red Key Cheese Escape Location – Roblox – A little guide to help you find one of the keys you need to escape, complete the game and unlock the endings.
The second key needed to complete Cheese Escape's opening ending is the Red Key. After passing through the Green door, it may be found on the floor, near to a table, in the unidentified room. The Red door can be unlocked using it.
More Cheese Escape Keys Locations guides: Green Key • Blue Key • White Key • Yellow Key • Grey Key • Purple Key – Chapter 2 – Codes
Red Key Cheese Escape Location
If you've just obtained the Green Key, climb the ladder nearby, then proceed through the exit on the upper level (blue down arrow on map). Follow the way to the end at the bottom of the ladder, where you can use the Green Key to unlock the Green Door to your left. Enter the code 3842 on the keypad in the adjacent room to unlock the door. Once you reach the end of the hallway, you will discover the Red Key and a piece of cheese (red 2 on the map).
Red Key Video Guide
As it is easy to get lost in the labyrinths of Cheese Escape Roblox, we leave you this Bielikus video guide so that you reach the door and the key
To complete all the endings and get all the badges you must get a total of 8 keys that open different doors. At the beginning of this guide we have left you links to the guides with the locations of each of them. We hope we have helped you
About Cheese Escape Roblox
Description:
Another pointless horror game in which you have to survive from a harmless rat. I advise you to play with the sounds so that you don't miss anything. Create a free VIP server and play alone or with friends for the best experience. Leave a like if you enjoy this game! Good luck!
Info:
The game currently allows eight players per server. Perfect for you and 7 friends!
VIP servers are available for free.

Only one VIP server can be hosted per player.