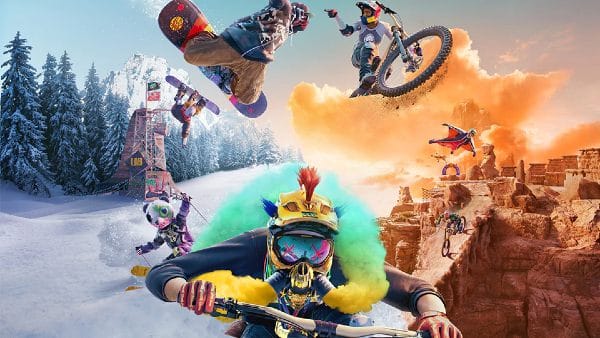 Last Updated on 30 May, 2023
Riders Republic Beta Codes – All codes available for the Ubisoft game beta, how to redeem them, and some tips for new players
Riders Republic Beta Codes – Full List
Valid Codes
These are all the valid Codes
PMJB-L4FU-HTA8-JGUN – Beta Redeem Code
BHA4-3D4E-L8FQ-ECVR – Beta Redeem Code
J8U6-LML3-MQTV-HKCC – Beta Redeem Code
LHVK-E9FC-LACF-XCLC – Beta Redeem Code
UYT9-F8MN-63MA-N3QB – Beta Redeem Code
4ML8-WGB9-4VAA-BVYW – Beta Redeem Code
XYMR-BAHT-DHAC-CFM9 – Beta Redeem Code
LL73-L4EX-96T6-KTL7 – Beta Redeem Code
UMT4-TQVF-WEGM-APRU – Beta Redeem Code
Redeem them asap, codes will expire. We will keep this list updated, the codes that are at the beginning of the list will be the newest, the codes that are at the end will be the oldest, and some of the oldest may have expired
Expired Codes
There are currently no expided codes
Riders Republic Beta Codes – How to Redeem
These are the steps to redeem codes:
Go to the official website: https://redeem.ubisoft.com/ridersrepublic/
Enter the codes into the box,the format is always XXXX-XXXX-XXXX-XXXX, and you can caopy and paste them from our list
Click on Submit code
If you are not connected you will have to enter your email address and password
Riders Republic Beta Codes – How to Play
The moment you've all been waiting for is here! The Riders Republic Beta is live, and we are waiting for you on the Ridge! The Riders team wants to make sure you are prepared before you get your ride on, so be sure to read on to learn more about the Riders Republic Beta!
The beta will be available for all players on, PC via Ubisoft Connect and The Epic Games Store, PlayStation 5, PlayStation 4, Xbox Series X I S, Xbox One, and Ubisoft +. Not on the same platform as your friends? Don't worry because the Riders Republic Beta has cross-gen and Cross-play support!
In Riders Republic you can gain stars to progress and unlock more things to do. During the Beta, the maximum number of stars you can get will be 55. Be sure to get as many as you can by playing the events and exploring the amazing world! The two remaining career modes, Bike Tricks and Snow Races will be available for play when the full game launches on October 28th.
Other Codes lists