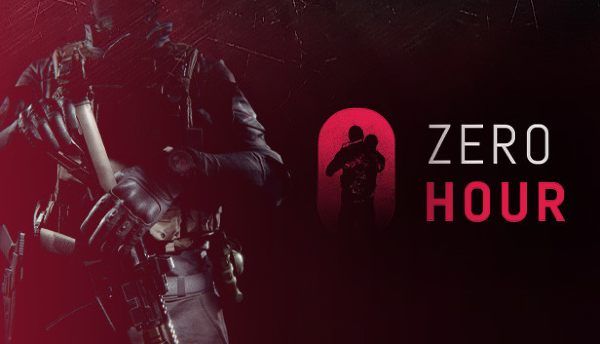 Last Updated on 27 February, 2023
Zero Hour Watch and Wristband Codes – SE Codes – Unlock all the available and free Watches and Wristbands with these codes
Zero Hour Watch and Wristband Codes – Full List
Watch Codes – SE Codes
These are all the available watch codes:
Bounty hunter Code: NEMZH03 (New)
ARCTIC REAPER MK.1 Code: FROSTY (New)
The Rioteer Code: RIOT (New)
The Battle Buddy Code: FODSQD17 (New)
APEX Black & Yellow Code: BIGFRY1013
SH-42000 Code: SCOTTHOT42
Operator's Time Piece Code: CTRLPAIR47
The Joker Code: DUERAG95
The Legionnaire Code: JUSTIN87
The French Tour Code: FR13112015
1st Wet Job Code: KLEAN13376
2nd Wet Job Code: KLEAN777
3rd Wet Job Code: KLEAN2142
French Tour Code: FR13112015
Other Watches:
Classic FP: Costs 1250
Matte GTS Pro: Costs 34850
Alias 3R: Costs 7560
Matte GS: Costs 5450
Alias 5R Pro: Costs 26750
MATTE ZHTG: Costs 56750
Wristband Codes – SE Codes
These are all the available Wristband codes:
The Try Hand Code: XSWEAT5V5 (New)
M7 Productions Code: M72017
ATTRITO Code: ATR2015
Other Wristbands:
Anchor Marine: Costs 1200
The Sparrow: Costs 9000
Sharpshooter: Costs 6000
Como el Gofre: Costs 4000
Royal Blood: Costs 22000
Countries (Aus, Ban, Usa, Fra, Uk, Ger, Cad, Ned, Chin & Braz): Cost 250 Each
We will keep this article updated and we will inform you of new codes with which you can get new freebies for the game. So don't stop visiting us, you never know when the next reward may come out, and you can't miss it.
Do you know any other code? Please leave us a comment so we can add it to the list
Zero Hour Watch and Wristband Codes – How to Redeem
These Are the steps to redeem codes:
Go to the main menu and select the store tab
Select Watches or Wristbands in the Bottom-Left
Enter the code corresponding to the given watch and press confirm
Activate the watch in your inventory: Click on the purchased button and click on the watch of your choice
Zero Hour is a tactical FPS with online team-based game play that takes place in a variety of fictional locations interpreted in Bangladesh with Real-life scale & resource management. It brings a grounded, close quarter combat experience to the game.
Other Codes lists