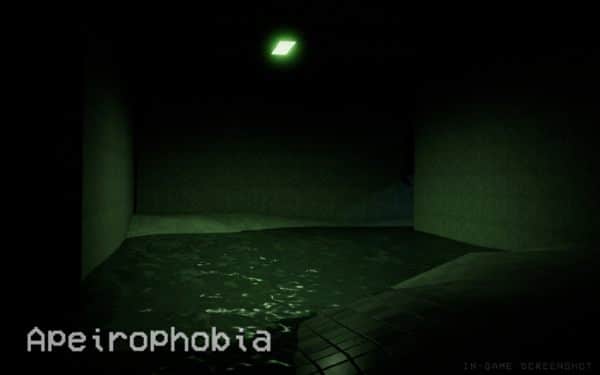 Last Updated on 18 August, 2022
Roblox Apeirophobia Controls – PC (Keyboard), Xbox and Mobile – Sprint, Crawl, Flashlight, Jump, Camera, walking, Zoom in & out
Also check the Redeem Codes for rewards, Level 7 Code, and Complete Walkthrough
Roblox Apeirophobia Controls – PC Keyboard
These are al the PC Keyboard Controls:
WASD: Move Around
W & Up Arrow: Move Forward
S & Down Arrow: Move Backward
A & Left Arrow: Move Left
D & Right Arrow: Move Right
Space: Jump
L-Shift: Sprint
L-CTRL: Crouch
1,2,3…: Equip Tools & Unequip tools
Backspace: Drop Tool
Left Mouse button: Use tool
F: Toggle Flashlight
Z: Equip & Unequip Camera
H: Whistle
F12: Record Video
F9: Dev Console
Shift: Mouselock
F10: Graphics Level
F11: FullScreen
Ctrl + Shift + F7: Perf. Stats
Q & E: Lean L/R
Mouse Wheel: Zoom In / Out
I: Zoom In
O: Zoom Out
Right Mouse button: Use Camera
Esc: Roblox Menu
º: Backpack
Tab: Playerlist
-: Chat
Roblox Apeirophobia Controls – Xbox
These are al the Xbox Controls:
Roblox Apeirophobia Controls – Mobile
These are al the Mobile Controls:
About Apeirophobia
Latest Update:
Contents

New Levels.
New Entities.
Title system.
Gamepass gifting. – currently unavailable
Level checkpoints. – (fixed)
Party leader switch.
Body movements.
XBOX is now fully supported.
Nightmare badge.
Platform icons.

Reworks

Removed chat box in game.
Improved whistle SFX.
Ambient reverb on each levels.
Forcefield for 5 seconds.
Reworked The Howler, The Hound,and Starfish model,sounds,and animations.
Better movements.
Map change on Level 4.
Level 5 is less darker.
The hound's hearing is more sensitive.
New lobby music.
Reworked some cutscenes.
Game is more optimized.
Level 5 note.
Removed part kick system.
Improved sixth sense.
Improved Interest hovering.
Removed random dialogues.
Improved camera system
Changes on footstep SFX.
Heartbeat only occurs when monster is in your sight.
Slightly improved ai system.
Better matchmaking system.
Game won't kick you if you ran out of lives.
Nightmare can only start from first level.

Fixes

Level 3 key bug.
Familiar Face badge works.
Player spawns a clone after cutscene.
Camera stuck to the clone.
Kills you randomly when transitioning to the next level.
Level 3 ceiling collision fixed.
Flashlight pointing down on crouching.