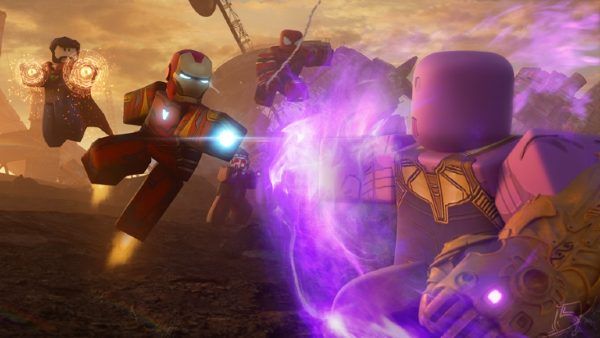 Last Updated on 11 May, 2022
All the valid Ultimate Tower Defense Codes in one updated list – Roblox Game by Strawberry Peels – Get some free gold with these codes and buy the better towers of STD, also youtuber towers to claim
Ultimate Tower Defense Codes – Full List
Valid Codes
Get some free gold with these codes and buy the better towers of STD, also youtuber towers to claim
These are all the valid & new codes
MrFlimmyFlammy – Code gift > 500 Gems (New)
Easter2022 – Code gift > 500 Gems (New)
600MillionVisits – Code gift > 500 Gems (New)
320klikes – Code gift > 5.000 Gold
310kLikes – Code gift > 5,000 Gold
StayGreen2022 – Code gift > 200 Gems
Valentines2022 – Code gift > 200 Gems
300kLikes – Code gift > 5,000 Gold
MillionMembers – Code gift > 500 Gems
290KLikes – Code gift > 5,000 Gold
NewYears2022 – Code gift > Live on New Years
Christmas2021 – Code gift > 5,000 Gold
280KLikes – Code gift > 5,000 Gold
500MillionVisits – Code gift > 500 Gems
270KLikes – Code gift > 5,000 Gold
260KLikes – Code gift > 5,000 Gold
Anime – Code gift > 1000 Gold
Maja – Code gift > some Gold
MerryChristmas – Code gift > limited time Christmas Spidey
New codes unlocked every certain number of likes, so like the game if you want more
Ultimate Tower Defense social media channels:
Twitter: @BronzePiece_
Discord channel: Ultimate Tower Defense, the biggest social media channel of the game, find everything there
Roblox Group: https://www.roblox.com/groups/8204913/Strawberry-Peels#!/about
Youtube channel: Damien
Ultimate Tower Defense Expired Codes
There are currently no expired codes
240KLikes – Code gift > 5,000 Gold
230KLikes – Code gift > 3,000 Gold
220KLikes – Code gift > 3,000 Gold
210KLikes – Code gift > 3,000 Gold
300mVisits – Code gift > 10,000 Gold
5/12 – Code gift > 50 gems
170KLikes – Code gift > 2,500 Gold
Blackbeard – Code gift > 2,500 Gold (Expires June 8)
Ultimate Tower Defense Codes – How to Redeem?
Super easy, click the codes button (blue bird > left side), enter the code, click on redeem, and thats it.
See how the youtuber Gaming Dan Redeems these codes in this video:
How to play Ultimate Tower Defense? Roblox Game by Ultimate Tower Defense
Not all towers are balanced right now, developers are working on it
New updates every weekend
This game is currently in very early testing, so expect bugs, and please let us know of any suggestions or improvements you might have. Thanks for playing!
Form your own squad of heroes and fight off the waves of enemies that challenge you.
Use code 1000Likes for 300 gold!
New Code at 5,000 Likes
Buy powerful Ultimatees!
Buy crates and emotes!
Unlock amazing new Ultimatees!
Team up with your friends!
Try and get the highest wave possible!
Become the most powerful player!
New updates every week!
Like the game for more codes and rewards!
Follow for game updates!
All gamepasses stack.
More Roblox Codes – Other Games
Looking for codes for any other Roblox Game? Find your game here, there are more than 300 roblox games
Other Tower Defense Games:
Ultimate Tower Defense, by Strawberry Peels, Roblox Game Site > Here