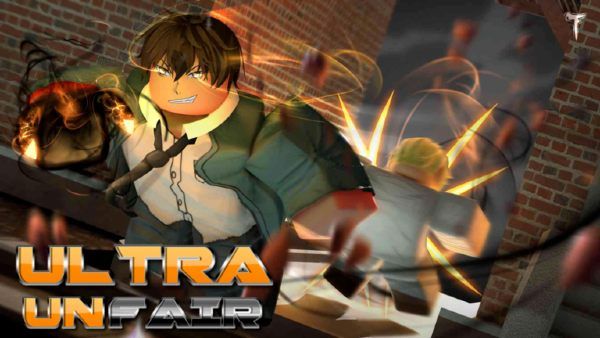 Last Updated on 9 October, 2023
Ultra Unfair Trello Link & Wiki – Official link of Trello, the most complete wiki of the BtKing Studios's Roblox game
Ultra Unfair Trello Link & Wiki – Official Trello
Trello Link & Wiki – Ultra Unfair: https://trello.com/b/VBsjmIBI/ultra-unfair-info
Development Trello Link & Wiki – Ultra Unfair: https://trello.com/b/P4AHM7lW/ultra-unfair-development-public
Ultra Unfair Trello Link & Wiki – Wiki
If you're looking for a BtKing Studios game wiki, trello is the best you'll find. Although there are two Trellos, the Development one is where the planned additions of the game are shown for future updates, the other one (the first link) is really the wiki you are probably looking for
In the wiki, the first link, you will find all the information you need about the game. It starts with a preliminary information section, FAQ and development team. But from the second section is where the good starts. With fully detailed sections on Abilities, Dev Specs, NPCs, Maps & Locations, a Bility Tier List and Equipments (Fists, Styles & Auras)
You will be able to find from what is in each location, to how to get certain abilities and explanations of their boosts and passives. And of course we recommend that you use the Rarity Tier List of skills, so you know what is really interesting in order to prioritize your efforts.
In case you are interested in the Development Trello, there are several sections, but they could be grouped into three: Furure (which includes the content that will be incorporated into the game in future updates), Bugs (current bugs in the game pending correction), and information on what has been incorporated in each of the latest updates
The truth is that it is one of the most complete Trellos we have found, nothing is missing, and there is no need to consult additional guides, search for a fandom or anything like that
The information is extensive, up-to-date and has the quality seal of being official information, built by collaborators, but reviewed directly by the BtKing team.
In case it can help you, here are some guides based on information from Trello, although grouped in a list format, to make it easier for you to access the information:
Other Ultra Unfair guides: Codes
Trello FAQ
An example of everything you can find in Trello:
Q. What does Phase Shift do?
A. It has 2 modes, an offense, and a defense. In the offense mode, your speed and attack are extremely high compared to your defense and recovery. In the defense mode, you have an extremely high defense and recovery but low attack and speed.
Q. What is the use of gold?
A. For now, you can only buy aura.
Q. What is an amp?
A. Gives a 50% boost to your ability for 300 seconds, however after the amp ends, your ability is weakened by 50% for 300 seconds.
Q. What is uncapped?
A. Every ability after level 10.0 is uncapped.
Q. What does trick do?
A. It increases your move's utility/damage. For example, the Timestop duration of a Time Manipulation/Master increases with the trick stat. The trick stat also increases Phase Shift's boost of Offense and Defense form. Or simply, adds more damage to the moves.
More Trello guides: