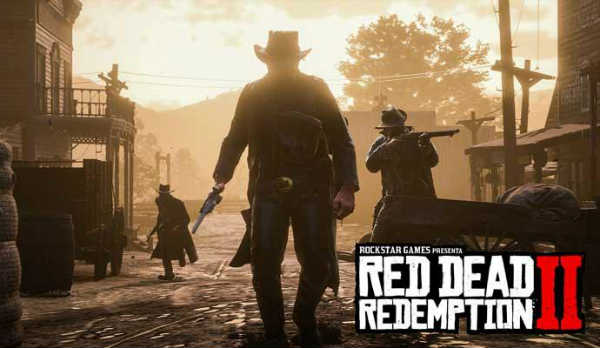 Last Updated on 10 February, 2022
We show you how to upgrade camp in Red Dead Redemption 2, and also we explain why you should upgrade it as soon as possible so you don't miss out on the rewards you can earn.
Upgrade Camp in Red Dead Redemption 2 – Why?
In RDR2 you can upgrade the camp to unblock certain bonuses. We'll explain how to upgrade it and what bonuses you can get, since some are absolutely necessary to keep going. Other bonuses will make your life easier in RDR2.
Upgrade Camp in Red Dead Redemption 2 – How?
Follow these steps in order to upgrade your camp:
Unblock improvements: complete the Strauss's history mission that orders you to get money back from debtors in chapter 2. Once you have the money, put it in the tithe box (Dutch Store). That way you'll unblock a book next to the box where you can start to upgrade your camp.
Tithing box: put money in the tithing box (Dutch Store), that way you'll have money to upgrade your camp.
Book: when you have money, interact with the book and choose the upgrade you want.
Upgrade Camp in Red Dead Redemption 2 – Categories
There are different upgrade categories and you'll have an advantage with each category:
Medicine (in the Strauss wagon): add healing objects to carry with you and restore your health.
Provisions (in the Pearson wagon): add food to carry with you and restore different statistics.
Guns and ammunition (by the Arthur wagon): add ammunition for different guns and also especial ammunition for advanced upgrades.
Accommodation (in the camp): the first upgrade will make the band members donate more to the tithe box. The second upgrade unblocks the fast trip and also a map that will teleport you to Arthur's Store. The third upgrade increases the mood of the camp in general.
Horse station: it helps you get your horses back from the stables (barns) or call your main horse to the camp when it is outside of whistle range.
Hen house: eat the camp stew to restore the Dead Eye statistic.
Leather workstation: unblocks new options of fabrication with Pearson.
Boat: it unblocks when you move to a new camp. It will be in the sea and it will unblock the boat.
Other RDR2 Guides: