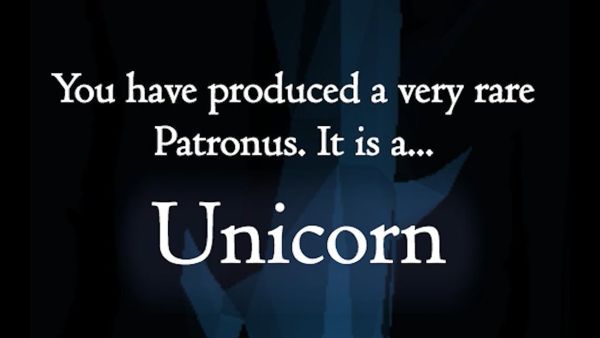 Last Updated on 14 February, 2023
Wizarding World Patronus Unicorn Answers – All the answers of the 7 quizzes to get Unicorn Patronus on Wizarding World – Pottermore – Hogwarts Legacy
The Unicorn patronus is one of the most difficult in the game, it is very rare, and therefore it has 7 quizzes or questions that you must answer correctly.
Wizarding World Patronus Unicorn Answers – Full List
These are all the possible answers to the 7 Unicorn patronus quizzes. Keep in mind that multiple pools of questions might be asked, therefore your quiz may differ slightly from your friend's quiz. Any of the terms listed below can be used as a response, so long as you do it will work as an answer:
1st Quiz Answers: Serve, Wind, Blade, Glow, Dance
2nd Quiz Answers: Smooth, Sweet, Bright, Warm, Bone, Make
3rd Quiz Answers: Around, Earth, Escape, Preen, Sense
4th Quiz Answers: Speak, Found, Together, Safe, Forever, Who
5th Quiz Answers:Grey, Impress, Spirit, Touch, Trust
6th Quiz Answers: Awake, Deep, Frost, Hunt, Ripple, Sharp
7th Quiz Answers:Eternal, Myth, Enchant, Serenity, Charm
The most difficult thing in these questions is time, since you only have a couple of seconds to answer. So have these answers we've provided handy when you're trying to get your Unicorn patronus.
(*) In Wizarding World, once you've decided on a Patronus, you can't modify it. To alter your Patronus, you can delete your account and make a new one. Consider your decisions carefully because some customisation options from Wizard World transfer over to Hogwarts Legacy.
More Very Rare Patronus: Erumpent, Hippogriff, Occamy, Runespoor, Thestral, Dragon, Fire dwelling Salamander, Granian Winged Horse, Abraxan Winged Horse
More Rare & Cool Patronus: Doe, Albatross, Lion, Bat, Wolf, Tiger, Python, Cheetah, King Cobra, Orca, Hedwig Snowy Owl, Leopard, Shark, Stag, Black Mamba, Wildcat, Rottweiler, Raven, Orangutan, Lynx, Husky, Hedgehog, Polar Bear, Elephant, Dolphin, Eagle, Falcon, Fox, Hyena, Black Bear, Rhinoceros, Buffalo, Peacock
Video Guide
In case you have any questions regarding the process, we leave you this video guide from Nexible – How to get Unicorn Patronus on Wizarding World (Pottermore) | Hogwarts Legacy
We recommend that you be very sure of your choice before choosing the Patronus that interests you, since it cannot be changed and you would have to create a new account. In case you like any other more, here is the guide to All the Quiz – 174 Patronus on Wizarding World – Pottermore – Hogwarts Legacy