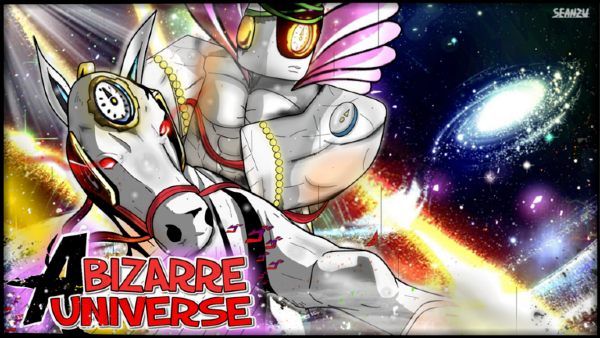 Last Updated on 14 August, 2023
A Bizarre Universe Trello Link & Wiki – Official link of Trello, the most complete wiki of the Untitled Unmastered's Roblox game
A Bizarre Universe Trello Link & Wiki – Official Trello
Trello Link & Wiki – A Bizarre Universe: https://trello.com/b/WC3WKwEk/a-bizarre-universe
A Bizarre Universe Trello Link & Wiki – Fandom Wiki
Do you know the new Untitled Unmastered for Roblox? We recommend you try it, without a doubt. You may feel somewhat lost at first, since there are a lot of mechanics, items and so on, and we recommend that you consult the wiki, in Trello format, at the link that we have provided at the beginning of this guide.
Trello starts with a FAQ, with the typical How to play, Controls, Links, Gamepass, Credits and so on. This is followed by the Locations section, with information for you to locate the three main buildings (Casino, Library and Gym), and what you can find in them
And from there the real wiki begins, with all the items, skills, quests, enemies, bosses, styles and races. Search for the one you need with the mouse wheel, click on it and you will access locations and some mini guides that contain all the relevant information about it
It may be missing some content, and even expand the contents of each section. Although the game is relatively new, and we understand that content will be developed and expanded in the coming days or weeks.
The information is extensive, up-to-date and has the quality seal of being official information, built by collaborators, but reviewed directly by the Untitled Unmastered team
In case it can help you, here are some guides based on information from Trello, although grouped in a list format, to make it easier for you to access the informationGift:
Other A Bizarre Universe guides: Codes
Trello FAQ – Gamepass
Information about prices and content of each Gamepass currently available in the game
Character Slots: Gives you +2 character slots, allowing you to swap between 3 save files. How to use: Press "Save Slots" in the menu screen to swap between save slots. Costs : 500 robux
Item Tracker: Notifies you when an ability item spawns in the server and allows you to see where it is, even through walls. (Stand Arrows, Rokaka Fruit, Vampire Mask, etc.) Costs : 1000 robux
Stand Locker Storage 1 Gives you +4 Stand Locker slots. Costs : 450 Robux
Stand Locker Storage 2 Gives you +6 Stand Locker slots Costs : 600 Robux
More Trello guides: