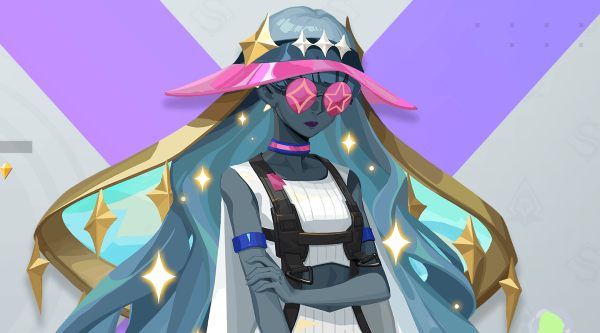 Last Updated on 2 August, 2022
All the Dislyte Codes in one updated list – Mobile game by Lilith Games – Redeem these codes for Gems, Cube Stone, star Experimon, Stamina Supply Pack, and other exclusive rewards
Check the Reroll Guide & Tier List
Dislyte Codes – Full List
Redeem these codes for Gems, Cube Stone, star Experimon, Stamina Supply Pack, and other exclusive rewards
Valid & Active Codes
These are all the valid Codes
DislyteYTB50K – Redeem Gift Code for some coins and other rewards (New)
jontronshow – Redeem Gift Code for some coins and other rewards
AviveHD – Redeem Gift Code for some coins and other rewards
TGTyoutube – Redeem Gift Code for some coins and other rewards
StSkiCrimax – Redeem Gift Code for some coins and other rewards
LingBigYong – Redeem Gift Code for x50 Gems + Supply Packs + some coins or other rewards
JoinDislyte – Redeem Gift Code for x1 Stamina Supply Pack + 100 Gems
Happydislyte2022 – Redeem Gift Code for x100 Gems
Happynewyear2022 – Redeem Gift Code for x100 Gems
Lunarnewyear – Redeem Gift Code for x100 Gems
If you discover any new promo code before we do, leave us a com
ment and we'll add it to the list, giving you credits, as soon as we verify that it works
Expired Codes
These Codes no longer work:
HappyEaster2022 – Redeem Gift Code for x1 Stamina Supply Pack
PlayDislyte – Redeem Gift Code for x100 Cube Stone & +2 star Experimon
Dislyte2022 – Redeem Gift Code for x100 Gems
Zoxlyte – Redeem Gift Code for x1 Stamina Supply Pack or other rewards
Dislyte Social Media Channels
Youtube: Dislyte
Twitter: @dislyte
Discord: https://discord.gg/dislyte
Facebook: https://www.facebook.com/Dislyte
Instagram: dislyte_official
Leave us a comment if you find more working Codes, we will add them to the list giving you credits
Dislyte Codes – About the Game
Dislyte is a pop-fantasy RPG with striking audio-visual experience, set in a futuristic urban playground where mysterious powers and mythology collide.
Mysterious sites, the Miracles blinked into existence across the world. Along with their arrival, destructive monsters appeared, spilling forth to wreak havoc and destruction.
Certain individuals, affected by the sonic waves emitted by the Miracles, found themselves developing divine powers of mythological gods. Called Espers, these new heroes were the only ones capable of effectively battling the monsters.
Now, in humanity's darkest hour, the Espers have risen to shield humanity and restore order. With your help, can humanity survive?
Past and the future collide! Witness ancient deities and mythological beasts in ways never seen before do battle. Divine power has been bestowed upon ordinary people turning them into 'Espers'. Build your own squad and take the fight to the enemy.
How to redeem codes?
These are the steps to redeem a gift code:
First, launch Dislyte on your mobile device.
Tap the profile icon in the upper left corner of your screen.
Tap on settings
Tap the Gift Code button.
Enter the Gift Code that you want to use
Tap on Confirm button
Also, If you don´t find the Box. In this video you can check how to redeem codes in Dislyte Game, (thanks to youtuber Zoxaskun Dislyte)
Other Codes Guides